When the sun rises, a large number of young people begin swarming into Optical Valley, a software park in Wuhan, central China's Hubei province. Everyday, more than 20,000 work in this zone.
With more and more people living and working in the Valley, the average home price has surged from 3,000 yuan to more than 10,000 yuan, and the bumper-to-bumper traffic is a regular thing during the rush hour, said an employee at the zone.
The Optical Valley is one of the zones that focus on innovation in hi-tech industries. About 200 firms are located in the Valley.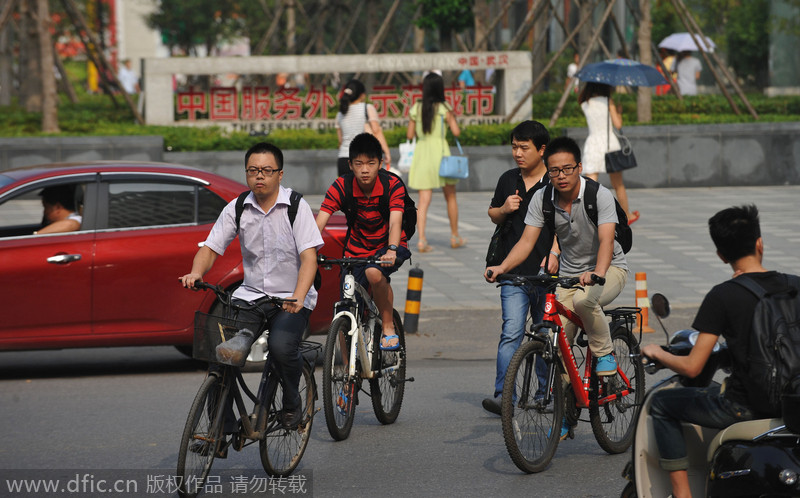 Employees arrive to work on bicycles in the Optical Valley Software Park, Aug 15, 2014. [Photo/IC]