No 7 Baijiu liquor price fixing
In Feburary 2013, Kweichow Moutai Co Ltd and Wuliangye Yibin Co Ltd were fined a total of 449 million yuan by the NDRC for setting up a price monopoly. The fine accounted for one percent of the two companies' total revenues in 2012.
The NDRC fined Moutai for 247 million yuan and Wuliangye for 202 million yuan.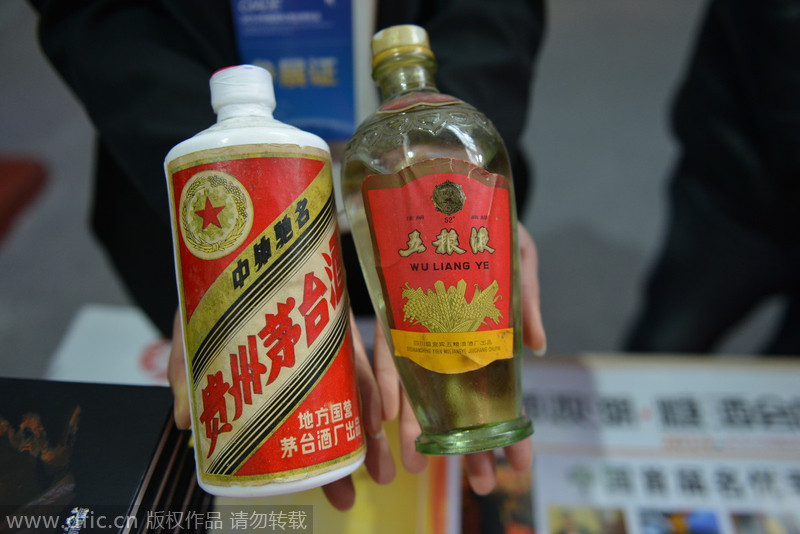 A bottle of Moutai spirit and a bottle of Wuliangye spirit are shown off at an expo in the city of Luzhou, Southwest China's Sichuan province on March 23, 2014. [Photo/IC]