A year ago, a local company in Central China's Changsha city, Hunan province, shook the world by announcing that they were going to be the first city on the planet to actually build a "Sky City" - a 838-meter-tall skyscraper large enough to house an entire city.
If the project is approved and completed as planned, it would become the tallest building in the world with 202 floors, 10 meters taller than the current record holder, the Burj Khalifa in Dubai.
However, nobody in the city seems to have seen any work on the site as pre-construction activities were halted in August 2013 after government regulators required additional approvals.
Now the land has become a watermelon field and there is still no sign of construction, which was scheduled to be completed in April 2014.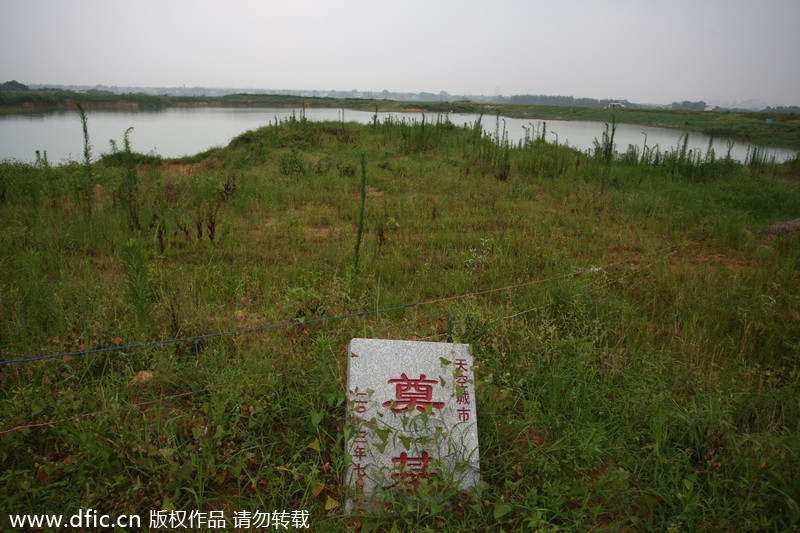 A foundation stone is pictured on the land where the world's tallest building, Sky City or Sky City One, was scheduled to be built, in Changsha city, Central China's Hunan province, July 1, 2014. A sky city is just that: The idea is that if you could compress over 100,000 people within a single structure you could optimize space within a city while cutting out some of the demand placed upon its infrastructure. [Photo / IC]