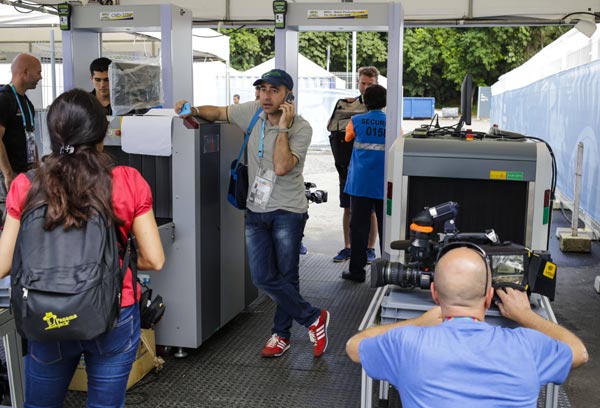 Nine out of the 12 World Cup stadiums in Brazil are using Chinese security check products, as they use the most advanced X-ray technology for detecting potentially hazardous materials. Provided to China Daily
Nine out of the 12 World Cup stadiums in Brazil are using Chinese security check products, as they use the most advanced X-ray technology for detecting potentially hazardous materials. Provided to China Daily
Advanced technology products made by Chinese companies are finding their way to more overseas markets, especially in South America, and helping change the "cheap" tag associated with products from the country, industry sources said on Thursday.
More than 80 percent of the security scanners used in the ongoing soccer World Cup have been made in China, said officials from one of the world's largest security equipment companies.
"Nine out of the 12 World Cup stadiums in Brazil are using Chinese products, as they use the world's most advanced X-ray technology for detecting potentially hazardous material," said Wang Weidong, vice-president of the Beijing-based Nuctech Co Ltd.
Besides providing 600 scanners for the World Cup stadiums, the company has also provided one-third of the security inspection products at Brazilian airports.
Though some of the security check systems for the World Cup are on lease, the several-million dollars deal as well as other opportunities created by the event make Brazil a top destination for the Chinese company, Wang said .