6 The Glacier Skywalk in Jasper National Park, Alberta, Canada
The new 918 foot-high, glass-floored viewing platform, boasting stunning views of the Canadian Rockies, was opened in May 2014. The Glacier Skywalk has been billed as a 'one-of-a-kind interpretive experience', jutting 100 feet from the Alberta rocks, allowing tourists to walk out over Jasper National Park. The grand finale to this experience is a glass-floored observation platform 280 meters over the Sunwapta Valley.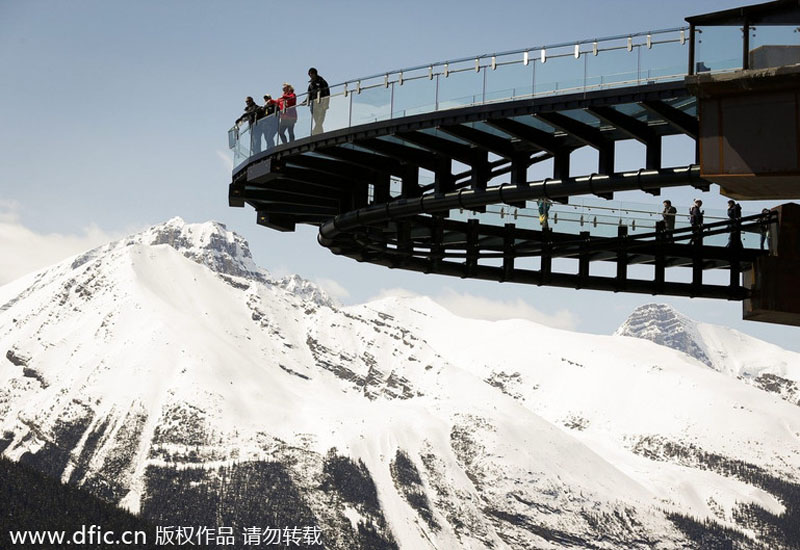 Tourists look out from the newly opened Glacier SkyWalk near the Columbia Icefields in Jasper National Park, Alberta, on May 7, 2014.