9 Glass bridge in Huangshui National Forest Park, Chongqing, China
Huangshui Forest Park is located in the northeast of Shizhu Tujia autonomous county with an average elevation of 1,000 meters. It's highest elevation is 1,934 meters and the lowest is 800 meters, covering an area of 50,400 hectares.
Standing on the world's longest glass suspended bridge, visitors can get a overview of Wuling Mountain.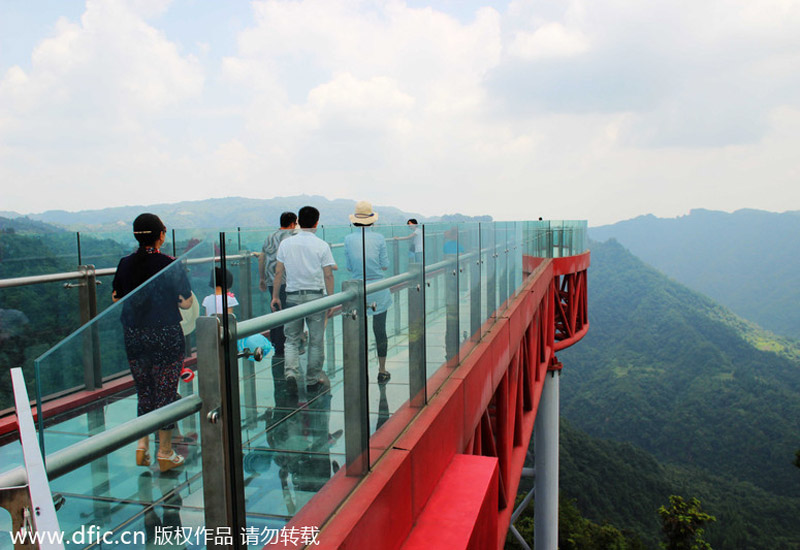 Tourists walk on the worlds longest glass cantilever bridge at the Huangshui National Forest Park in Shizhu Tujia autonomous county, Chongqing, China on July 26, 2013.