Though the rate of coal mine accidents in China has declined over the past decade, more coal mines will be shuttered, a senior work safety official said on Thursday.
The number of work safety accidents declined from 800,000 in 2004 to 300,000 in 2013, as has the number of deaths, from 136,700 to 69,000 over the same period, Yang Dongliang, minister of the State Administration of Work Safety, said at a news conference held by the State Council Information Office on Thursday.
The death rate per 1 million metric tons of coal has also dropped, from 3.08 to 0.288, a decline of 90 percent.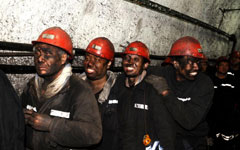 The day of a coal miner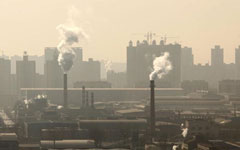 Coal hub considered for North China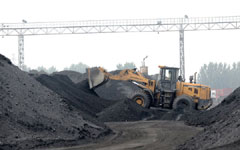 Yang said coal production in 2013 reached 3.7 billion tons and that the supply of coal in China still excee
ds
demand, which has brought coal prices down and raised costs for coal enterprises.
"Some coal enterprises are suffering losses, especially small coal mines that have greater safety hazards," Yang said. "We are strengthening our effort to close down these small coal mines."
He said roughly 2,000 small coal mines will be closed this year and in 2015. Currently, there are about 13,000 coal mines in China.
Fu Jianhua, head of the State Administration of Coal Mine Safety, said the administration has been making every effort to ensure the safety of workers in coal mine production.
Fu said they are focusing on 50 counties from 772 coal-producing counties in the nation to strengthen their work safety efforts. These 50 counties will be under greater pressure to ensure coal production safety.
The heads of the 50 counties were asked to join a workshop about production safety, and a notification will be issued each week to report work safety problems in these 50 counties, Fu said. He added that the number of coal mine accidents in the 50 counties has dropped by more than 50 percent in the first four months of this year compared with the same period last year.
In 2013, there were 14 serious accidents in China, with 102 people investigated and 254 people punished by administrative or Party discipline agencies.
Work safety has also become a more important factor in assessing government officials, Yang said. If serious accidents occur, officials in charge of work safety will be deprived of the opportunity to be promoted and rewarded, he said.
As of May 20, 190 coal mine accidents had occurred in China this year, killing 319. The number decreased by 19 percent and the death toll dropped by 37 percent compared with the same period last year.