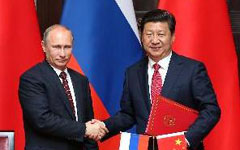 Chinese, Russian presidents hold talks in Shanghai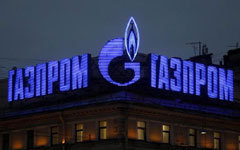 China-Russia gas deal set to be signed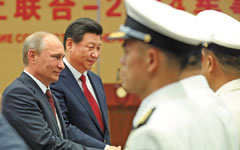 49 deals cement partnership
The mega gas deal between China and Russia signed on Wednesday serves interest of both countries, but China urgently needs to accelerate its unconventional energy development to meet its surging domestic demand.
The gargantuan deal, roughly worth $400 billion, will supply China with 38 billion cubic meters of gas annually for 30 years, starting in 2018. That would be equivalent of about a quarter of China's current annual gas consumption of nearly 150 billion cubic meters.
It will help reduce Russia's pressure from finding customers for its natural gas amid tensions with the West in the wake of the Ukrainian crisis. For China, it will help increase its share of natural gas — a clean and efficient energy source — in its energy consumption mix to 8 percent from less than 6 percent, according to experts.
Some commentators have cast doubt on the worthiness of the deal for China since the price, they said, is not low enough. Moreover, the 30-year lock-up deal would reduce the room for China to import gas from other destinations, such as the Middle East and Australia.
Indeed, the two sides have remained divided on pricing in the past decade, the core factor behind their failure to reach a consensus. Information on price of imported gas is unavailable, but it could be $9-11 per million British thermal units (btu) of gas, according to media reports citing insiders.
Such comments seem plausible, but business is not always about money. Although it may not be a good price for China if we compare it with gas China imports from Turkmenistan, considering the close partnership between the two countries and their common interests in the turbulent world environment, it could still be a worthy deal from the perspective of geopolitics.
Moreover, China needs a stable source of clean energy, such as natural gas, to bolster its mid- and long-term development.