Online education, as one of the few blue ocean areas which have not been deeply exploited, is destined to be one of the hottest topics in 2014. With three Internet giants BAT(Baidu, Alibaba,Tencent)'s strategic layout and capital investment consecutively refreshing the record , online education has been seen to have a glorious future and become a hot topic of the media and the public. At this point, you can't miss a website which is focusing on good products and devoted to providing you best online learning experience. This is IMOOC .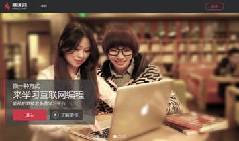 IMOOC(www.imooc.com) is an IT skills learning community perpendicular to the Internet. Here, you can find the IT talents, and you can also acquire the domestic leading IT technology through the free online video courses. IMOOC is open, free and personalized.
Here are the interview transcripts with Eric Zhang, the product director of IMOOC.
Q: Firstly, what kind of website is IMOOC?
A: IMOOC is an IT skills learning platform, which provides equal opportunities for all to learn and demonstrate skills. Anyone can come here to learn, or to become our lecturer by their strengths. IMOOC focuses on only one thing, that is, to build up an IT learning community perpendicular to Internet and help users upgrade their skills. We have two cores. One is to focus on the learning process and the other is the learner-centered, namely the user-centered, learning process.
Q: Why do you choose to make such a website like IMOOC?
A: As Internet practitioners, we are very clear about that this industry demands us to keep learning. However, we have encountered a lot of pain spots during the learning process, such as the shortage of professional materials, inconsistencies of online materials, no assistants for help, no motivation to study, and so on. Therefore, we would like to design a product which can solve all of the problems we encounter in our learning process.
We focus on the education perpendicular to the Internet IT field. After the research, we find that there is no educational products which pay real attention to the learning process. What we are pursuing is to let users be willing and able to learn, to truly make education for users, and to focus on the learning process, rather than to do trading. The mode of "Tools plus community" is applied into the product modality, whose advantage lies in that the community can make learners not feel lonely anymore, which is one of our pursuits.
Our second choice is mooc. Some of foreign cases show us mooc's comparative advantages. First of all, the traditional education is teacher-centered, while IMOOC is user-centered, which changes the education mode from teaching to learning. The teacher's role has been shifted from a duck-stuffing narrator to a coach, who at most time is to guide not to interfere. Mooc's teaching mode, namely users-centered, is very advanced. Another advantage is that IMOOC is very suitable for large free on line courses with many people attending. Supported by Internet technology, the fundamental task of IMOOC is still education.