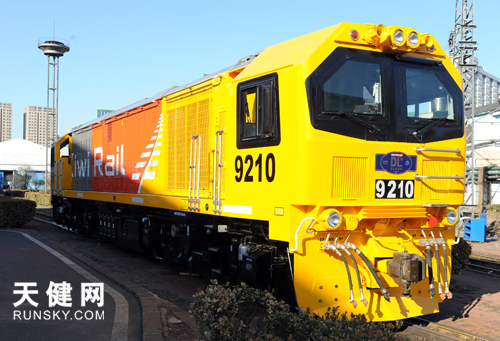 CNR Dalian's second-generation diesel locomotives will head to New Zealand.
BEIJING - Chinese train manufacturer CNR Corporation (CNR) has delivered to Uzbekistan 11 electric locomotives designed to operate in the country's extreme cold.
Delivered on Thursday, the locomotives have been customized for use around Uzbekistan's capital of Tashkent, where temperatures can drop to minus 20 degrees Celsius in winter, CNR said.
The cars can withstand temperatures as low as minus 30 degrees Celsius.
They are produced in line with the Russian gauge of 1,520 mm, featuring high tractive power and environmentally friendly operation with a design speed of 120 km per hour.
The locomotives are all intended to be used for freight services.
CNR, one of the largest train makers in China, manufactures a range of products ranging from locomotives to high-speed trains that is widely used for the country's railway services.
The company's net profits totaled 2.39 billion yuan ($391 million) for the first three quarters of 2013, up 1.81 percent year on year.