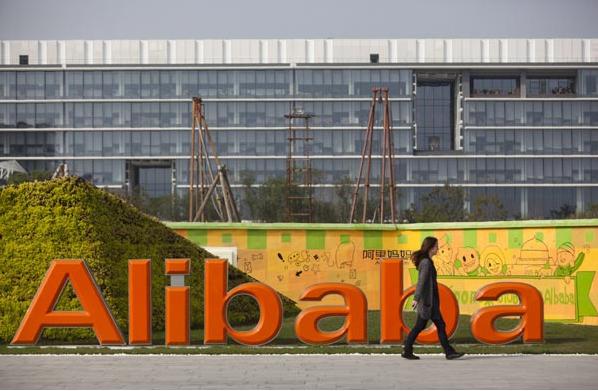 An employee walks past the logo of Alibaba Group at its new base on the outskirts of Hangzhou, East China's Zhejiang province. Provided to China Daily 
HONG KONG - China's Internet giant Alibaba Group Holding and Yunfeng Fund invested HK$1.33 billion ($171.23 million) for 4.42 billion shares of CITIC 21CN, Hong Kong Stock Exchange (HKSE) revealed on Thursday evening.
After the transaction, Alibaba and Yunfeng, a private equity firm founded by Alibaba Chairman Ma Yun, will hold 54.3 percent of shares of CITIC 21CN, an integrated information and content service provider.
Alibaba and Yunfeng, which will take 38.1 percent and 16.2 percent stakes respectively, plan to help fund a pharmaceutical information platform being developed by CITIC 21CN Co, a subsidiary of CITIC Group.
The ratio of current major shareholder CITIC Group will drop to 9.92 percent, and the current five executive directors of the CITIC 21CN will resign and be replaced by five new ones commissioned by Alibaba.
The CITIC 21CN's statement filed to HKSE said the company would continue its current businesses and plans to expand its domestic pharmaceutical data platform. Alibaba would probably introduce new businesses or other forms of cooperation.