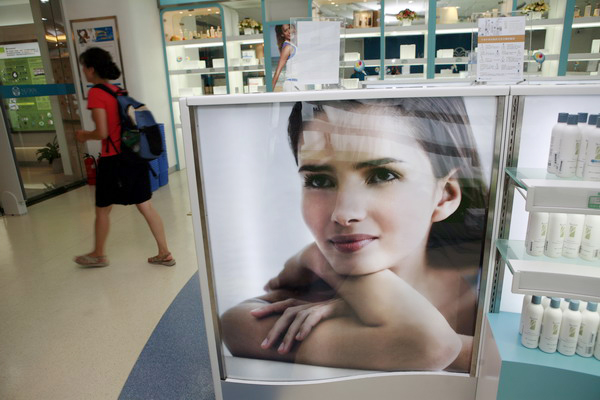 The Nu Skin lifestyle store in Beijing. Provided to China Daily 
BEIJING - Local authorities have been told to investigate media reports that allege Nu Skin distributes false information and conducts illegal business in China, the country's State Administration for Industry and Commerce (SAIC) said Thursday.
A spokesman said the administration will take legal measures against any violations if investigation results showed the media reports were factual.
The People's Daily on Wednesday accused the New York-listed company of lying about its business in China. It said the firm had been exaggerating its influence and creditworthiness in company brochures by passing advertisement for news reports, and organizing "brainwashing" gatherings.
The People's Daily is the official newspaper of the Communist Party of China. The newspaper also published a report on Thursday saying the company is suspected of conducting illegal multi-level marketing activities in the country.
Headquartered in the United States, the company began operations in China in 2003. It was also among the first group of foreign-invested companies to receive a direct-selling license in the country.