Analysis of the recent announcement of the revision in China's one-child policy continues, with plenty of discussion on the demographic impact.
A population explosion is not widely predicted, with estimates varying from between 1 to 2 million extra births per year.
Any increase in the birth rate, no matter how moderate, will undoubtedly result in additional economic and market opportunities.
One of the industries that should be buoyed by this announcement is the dairy sector. More children will definitely lead to an increase in the consumption of a wide range of dairy products.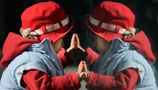 Preview for 2014: baby boom
Some of China's best-known companies in this area, therefore, such as China Mengniu Dairy Co Ltd, Inner Mongolia Yili Industrial Group Co Ltd and Hangzhou Wahaha Group Co Ltd should seize this opportunity and build further on their dominant market positions.
This also presents a golden opportunity for the multitude of foreign dairy industry players operating in China.
China's army of small and medium-sized enterprises should also seize this market opportunity. The market impact will not just be restricted to the dairy industry.
More families with a second child will inevitably lead to greater consumption across all market sectors over time.
As these children age, for example, food consumption will increase, especially meat and vegetables. Meat producers, especially the pork industry, should look to capitalize on this undoubted increase in demand.
Diaper producers will also regard this demographic change with more than a raised eyebrow.
The education and health markets will also be affected.
Looking at the longer term, China's leisure and tourism industries will receive a boost as family outings and holiday plans are adapted to cater for second children.
Even car consumption in China will change, with family cars needed for two rather than just one child. As the children reach their late teenage years, parents may well be on the receiving end of "pester power" and pushed into providing a car for each of their offspring.
China's burgeoning technology sector, e-commerce and digital industry players in particular, will also benefit greatly from this change. As these children age, their consumption of the latest high-tech products and gadgets as well as use of social media will increase.
Above all, those families that choose to take advantage of the policy shift and have a second child will raise their offspring in a very different and ever modernizing urban China.
As a result, these younger generations will be far greater users of a variety of products and services and will drive domestic consumption further and, therefore, contribute significantly to the much-needed move away from exports and low-cost production.
It is only China's younger generations that can contribute most to a substantial increase in consumption.
These younger generations will also demand far higher quality levels in all areas of consumption, not just the food and drink industries. This should result in far more competitive and market-oriented Chinese businesses.
German and Japanese industry reached the highest quality standards for many reasons, but one of the most important factors was the ever-demanding nature of their domestic market consumers.
China's one-child policy shift will produce just such an army of demanding consumers and Chinese industry will have to step up to the plate to capitalize on this market opportunity.
The author is a visiting professor at the University of International Business and Economics in Beijing and a senior lecturer on marketing at Southampton Solent University's School of Business. The views do not necessarily reflect those of China Daily.