Zone to speed up SMEs' changes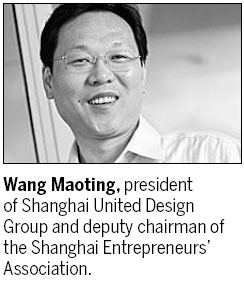 The formal launch of the Shanghai Free Trade Zone will offer small- and medium-sized enterprises in Shanghai a wider range of opportunities to upgrade and transform their industrial structures.
At the moment, most SMEs in China are trying to change their corporate structure from being manufacturing-based and labor-intensive to focus more on product design and quality.
The announcement that the Shanghai FTZ has been approved by the State Council will accelerate this process, while also ushering in more beneficial trading policies and cooperation with foreign partners.
More global companies are expected to launch their R&D centers and Asia-Pacific headquarters in the FTZ, which will offer them lower tariffs on imports and exports as well as more efficient inspection procedures by customs officials.
For SMEs making and exporting products to overseas clients, setting up an office within the zone will be a shortcut to get closer to their potential trading partners, as well as their advanced technologies.
Shanghai is expected to become a focal point for the R&D centers of both foreign and domestic companies. The FTZ will also draw the headquarters of global enterprises. Moreover, the scale of labor-intensive factories will be reduced as mechanized production expands, causing the former to move out of the city in search of lower costs.
In addition, allowing private capital to enter the financial field will have the positive effect of letting SMEs enjoy smoother cash flows, helping them make wiser investments.
Premier Li Keqiang has emphasized repeatedly at executive-level meetings this year that SMEs will be encouraged to enter the financial industry with the launch of privately owned banks.
If this project is approved, it will open the door for private enterprises to gather capital legally and issue loans with reasonable interest rates.