Innovation, services to drive future growth

Johnson Chng, partner at A.T. Kearney and the company's Greater China managing partner, who was at the Summer Davos in Dalian, talked to chinadaily.com.cn's reporter Yu Hongyan about the Chinese economy in a telephone interview.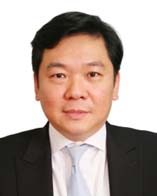 Johnson Chng: "We are definitely confident in the Chinese economy. We have been in China for 20 years...We are adding more people, we are thinking of opening more offices." [Photo/Provided to chinadaily.com.cn] 
Q1. Chinese Premier Li Keqiang said at the Summer Davos in Dalian that China will strive to generate more jobs by launching additional reform policies and placing greater emphasis on the service sector's role. What's your view on that?
It is clear under Premier Li's leadership that he wants the market to take more responsibility. He wants to give more freedom to the market participants and less to the government. If he is successful in doing that, to allow the businesses and market to be more innovative, more entrepreneurial, then the result could create more opportunities.
However, how successful he can be would depend on a few other factors. One would be where would the jobs be created. One needs to take into account what is happening globally, where low skill jobs are getting tougher because manufacturing can be replaced by 3D printers, so you don't need human beings to do simple manufacturing. So you need more skilled workers, more educated workers and engineers, who are creative and innovative.
This goes back to the question of whether or not China is able to produce or attract that kind of skilled labor the market will need eventually.
If you look at the education system now, China's education system does not produce innovative people, China's education system produces smart people, but not creative people, not necessarily innovative people, because innovation requires you to challenge the status quo. Innovation requires you to challenge authority, because you need to ask the question why things must be done this way, why can't they be done another way, so that it pushes you to think differently, making you innovative.
If you look at the way the Chinese are educated, if you look at the way the Chinese are brought up, we are not brought up to question, we are brought up to execute orders, we are brought up to execute instructions. So we are very good at doing what we are told, but we are not so good at thinking outside the box, which is what innovation is.
Therefore, I think Premier Li would be able to create more jobs, but how successful he can be depends on what I just talked about.