Water firm quenches thirst
A Chinese company makes a difference in Nigeria with its sustainable development project, reports Li Lianxing in Lagos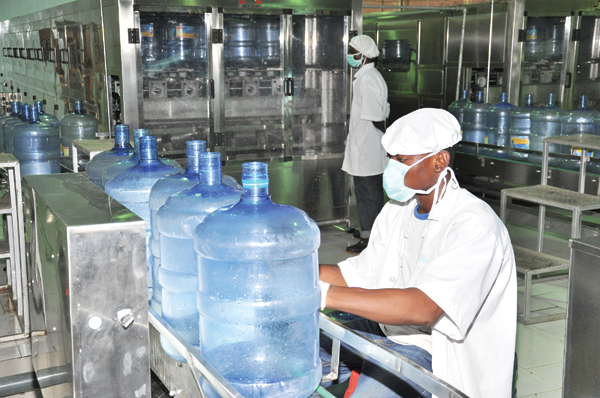 Many local people work for Cway Nigeria Drinking Water Science & Technology Co Ltd in Nigeria and localization is a vital part of the company's long-term strategy. Provided to China Daily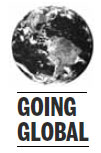 Setting up a manufacturing business in Africa is a tough assignment. But for many Chinese businesspeople facing
dwindling profits at home, the lure of fresh markets and a potentially huge consumer base outweigh the difficulties.
"My company failed in China," said Che Chao, founder and chairman of Cway Nigeria Drinking Water Science & Technology Co Ltd, which sells purified drinking water and other beverages.
"I went bankrupt because of the sudden financial policy changes in China in the 1990s. I wanted to find greener pastures, so I borrowed money from a friend and went to Africa."
Che said after visiting several African countries, he decided to invest in a water treatment business in Nigeria, which has the largest population on the continent.
"When I came to Nigeria in 1999, I found that safe, hygienic water was badly needed. I saw this as a business opportunity where I could also help improve people's lives."
Che's business has been very successful, and it has grown quickly.
"We started off as a water company. Today, we are a major player in the food and beverage sector of the Nigerian economy, producing a wide range of table water, water dispensers, milk drinks, fruit drinks and tea drinks."
"We now have about half a dozen factories in the country, and we employ thousands of Nigerians directly and indirectly. I prefer calling us a Nigerian company and we are proud of this."
He said his company has dealt with many Nigerians and had a positive influence on many lives. According to Che, his Chinese employees are very dedicated to their work in Nigeria and some of them have settled there.
"In Port Harcourt, for instance, one of our Chinese branch managers married a Nigerian woman and they have a baby girl now," he said.