Solar panel maker hits milestone
Yingli Green Energy Holding Co Ltd , the world's largest photovoltaic module manufacturer in terms of shipments, said that its wholly owned subsidiary, Yingli Green Energy Americas, has achieved the milestone of more than 1 gigawatt of PV modules delivered to over 30,000 projects across the American continents and the Caribbean.
"Yingli Americas' success is anchored in our philosophy of establishing long-term relationships with customers who value quality, service, technical support and teamwork," said Robert Petrina, managing director of Yingli Americas. "We pride ourselves on being responsive, finding creative solutions to challenging problems and, above all else, delivering on our commitments."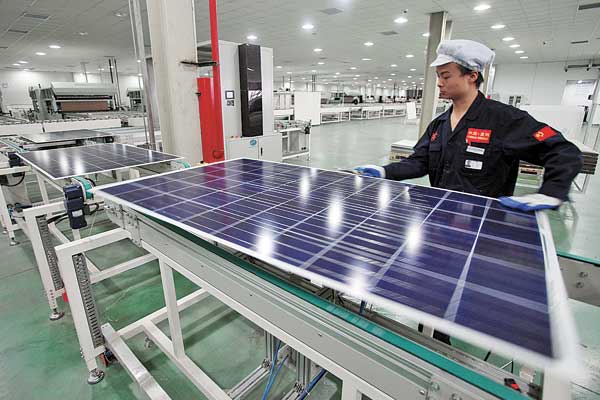 Yingli Americas' projects span the residential, commercial and utility markets, and they include more than 28,000 homes, 3,000 institutions and businesses and 50 utility-scale projects. [provided to China Daily]
One way Yingli stays focused on meeting the needs of local customers is by operating a highly sophisticated regional testing lab, as well as a research and development facility in the United States called PV Testing Lab (PVTL).
"The California-based PVTL provides regional customers with technical support and services," Petrina explained. "Additionally, it contributes to our global R&D efforts by testing new products and prototypes, and conducting extensive characterization and reliability testing.
"Through these efforts we have built a reputation for the kinds of service, quality and responsiveness that are crucial to the success of solar projects," he added.
Yingli Americas, a wholly owned subsidiary of Yingli Green Energy Holding Co, was founded in 2009 with two US offices in New York and San Francisco.