The real cost of healthcare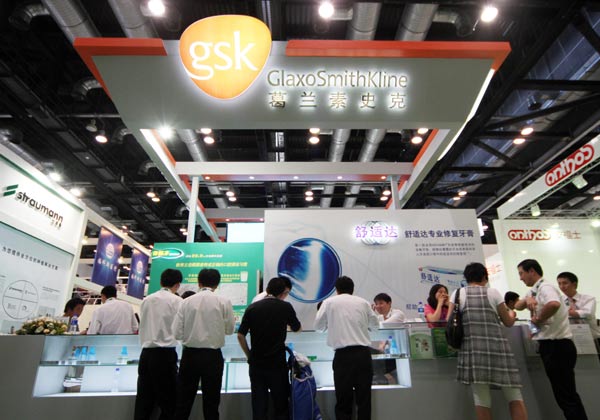 China's pharmaceutical sales amounted to 600 billion yuan ($97.7 billion) last year, with average annual growth exceeding 20 percent over the last five years, compared with 0.3 percent in developed markets, according to IMS Health Inc. [Photo / Provided to China Daily]
Investigations are under way into the drug industry amid reforms
A series of investigations into allegedly corrupt practices by multinational drugmakers and the high cost of medicine in China have aroused concern among international companies on how to do business in the nation amid an overhaul of the market.
Putting an end to unethical business behavior and discovering what the fundamental reasons are for high pharmaceutical prices in China and who, if anyone, should be punished have created controversy among experts and insiders.
Business rules
The Chinese government initiated an anti-corruption campaign in the medical sector in early July following an investigation into the United Kingdom's GlaxoSmithKline Plc that suggested the company was involved in bribery and fixing the price of drugs.
So far, local industry and trade officials or police have visited the Chinese offices of the Belgium-based drugmaker UCB SA, the UK's AstraZeneca Plc and the Japanese pharmaceutical company Astellas Pharma Inc.
Insiders believe the investigations currently targeted at foreign pharmaceutical companies in China will be further expanded.
"It demonstrates the central government's determination to sort out the sector in which commercial bribery is commonplace and lower unreasonable drug costs caused by corruption," said Li Ling, professor of the China Center for Economic Research at Peking University.
GSK, UCB and AstraZeneca all said they fully support the Chinese government's anti-corruption drive and will fully cooperate with the investigation.
The anti-corruption probe will probably hurt GSK's sales in China, said Andrew Witty, the company's chief executive officer, in a statement on Wednesday, adding: "It's too early to say what the impact will be."
"In general, multinational drugmakers' profits in China may decline because companies are likely to cut prices of some products to show goodwill to the government and the public. An overhaul in the distribution and purchasing channels is expected," said Guo Fanli, an analyst with China Investment Consulting Co Ltd.
Meanwhile, some multinational drugmakers are asking, "Why us?"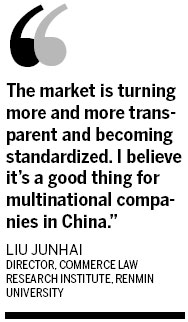 "We know we are not innocent. It is a common practice in this sector in China. Why are Chinese companies not being included in the crackdown?" asked a sales manager at Roche AG China, who declined to be identified.
A senior executive with one of the top 10 international drugmakers in China, who asked to remain anonymous, said that it is a real dilemma. "We have ambitious investment plans in China, but now we have to be very cautious," he said. "We treasure the opportunities here, but there must be fair treatment."
Statistics from international healthcare market research company IMS Health Inc show that China's pharmaceutical sales amounted to 600 billion yuan ($97.7 billion) last year, with average annual growth exceeding 20 percent over the last five years, compared with 0.3 percent in developed markets, such as the United States and Europe.
Multinational drugmakers have been enjoying double-digit growth in China for more than a decade, while their performance in developed economies was flat or even fell following the global financial crisis in 2008.
"The transnationals cannot give up the market. They have enjoyed preferential treatment for many years. Now they have to rethink their strategies because the market is becoming sophisticated," said Liu Junhai, director of the Commerce Law Research Institute at Renmin University.