George Soros plans third wedding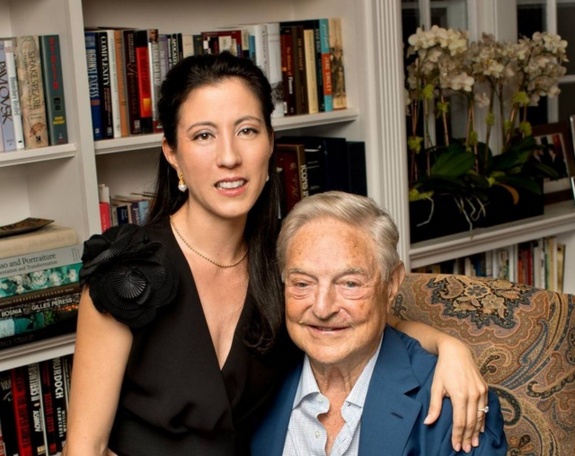 George Soros(R) and Tamiko Bolton(L) [Xinhua]
BEIJING -- Legendary investor George Soros, 82, is planning his third wedding to his 41-year-old wife, Tamiko Bolton, in September.
Soros, who has five children, and his girlfriend have reportedly printed about 1,000 invitations for the celebrations but have only sent out 'several hundred' to family and friends.
Guests will be invited to several events in different locations, but won't have to splash out on a gift for the couple, who got engaged last August.
The pair will only use vendors in and around New York City, where the wedding will be held, the Daily News reports
'All the food will be farm-to-table and the flowers will be in-season flowers. They will not be shipped in from elsewhere,' a source told the Daily News.
Soros rose to fame and fortune two decades ago on a now-historic trade, in which he took on the Bank of England and shrewdly wagered on a devaluation of the pound.