Urban planners eye China's cities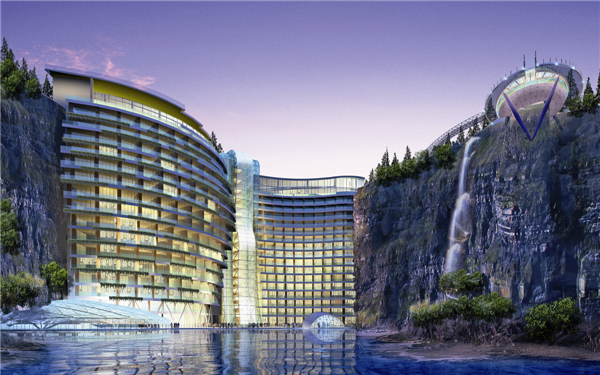 An artist's impression of the Shimao Wonderland InterContinental hotel designed by the UK's engineering consultancy Atkins. Provided to China Daily
Urbanization has become the mother of invention in nation
China's rapidly growing built environment is inspiring urban planners to develop new ways of thinking, said Mark Harrison, head of urban planning in Asia Pacific at the United Kingdom's engineering consultancy Atkins.
"I think there are so many new ideas being developed and tested out in China, because China is urbanizing at such a rapid speed," Harrison said.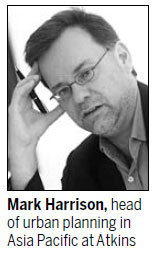 Harrison said one example is the incorporation of environmental sustainability considerations into a new city or town at the point of construction, as opposed to introducing measures to reduce environmental damage after it has occurred, which was the case in many European cities.
This is because Europe industrialized early and the environmental impact of the built environment was sometimes not properly considered, whereas China's newly built cities have the advantage of learning from Europe's mistakes, Harrison said.
"As climate change becomes more of a problem, it is increasingly important to consider factors like traffic, energy use, water use and waste in new cities at the beginning," he said.
Harrison's team, which comprises 150 urban planners, has completed more than 800 projects in China, in more than 100 cities.