China's 'Smart City' being created in Hefei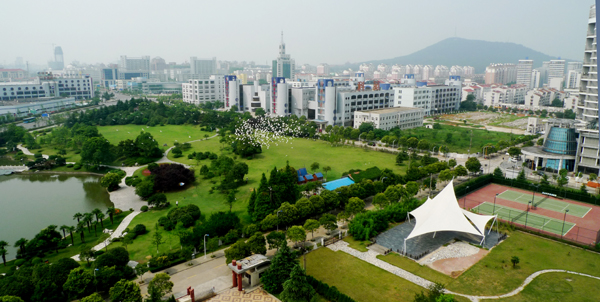 Hefei State Hi-tech Industry Development Zone now contains more than 4,000 enterprises, 400 of them being funded from overseas. Those companies reported total industrial output worth 28.7 billion yuan ($4.7 billion) last year. He Gaoxin / For China Daily
High-tech zone hopes to attract more multinational investors
Hefei State Hi-tech Industry Development Zone, one of the nation's first group of such zones, has designed a "Smart City" aimed at creating a Silicon Valley-type high-tech cluster in eastern China, between the Yangtze and Huaihe rivers.
In an exclusive interview with China Daily, Li Bing, who heads the zone - which was launched in 1991 and which now ranks 12th among China's 109 State high-tech zones - said the plans aim to strengthen its three main core sectors of electronics, information and software, and advanced manufacturing and new materials.
The Smart City is being co-developed with China's top science and technology bodies, the Chinese Academy of Sciences and the University of Science and Technology of China, and is attempting to attract 10,000 high-tech firms by 2020, Li said. The zone also aims to lure 50 multinationals to set up R&D centers, and 20 technology research institutes.
Currently, more than 4,000 enterprises are located in the high-tech zone, around 400 of them being funded from overseas, Li said.
Those companies reported total industrial output worth 28.7 billion yuan ($4.7 billion) last year, or 36.3 percent of the zone's total.
Li said the Smart City should be completed by 2030.
The zone, located in the western suburbs of Hefei, has separate areas dedicated to certain functions, including one for incubator companies.
The entire high-tech park now covers 128 sq km and has a 200,000-strong workforce.