Smart cities can change the world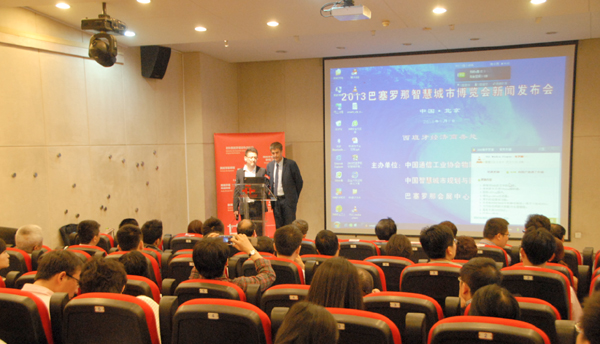 Luis Gomez, international manager of
Smart City
, speaks at the press conference of 2013 Smart City Expo World Congress on May 7, 2013 in
Beijing
. [Photo/Provided to chinadaily.com.cn]
A press conference aming at promoting the 2013 Smart City Expo World Congress kicked off on May 7, 2013 in Beijing.
The meeting is being jointly held by the China Communications Industry Association, China Smart City Planning and Construction for Promotion Alliance and Representative Office of Fira De Barcelona in China, at the Institue Cervantes.
The concept of "smart city" was initially raised by IBM. According to the description, a smart city is an instrumented, interconnected, and intelligent city.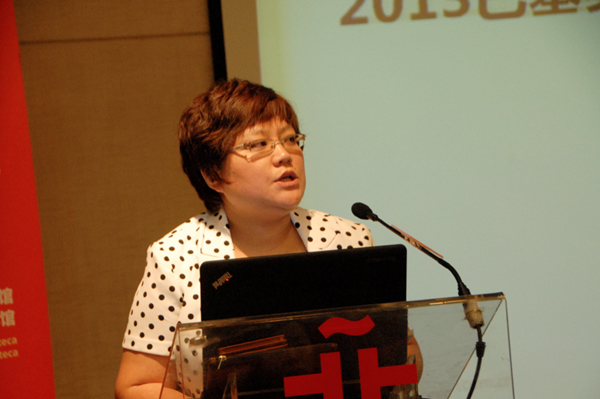 Wang Yanjing delivered a keynote speech at the press conference of 2013 Smart City Expo World Congress on May 7, 2013 in Beijing. [Photo/Provided to chinadaily.com.cn] 
At the beginning of the conference, Wang Bingke, president of CCIA, and Jose Luis Kaiser, economic and commercial counselor at the Spanish Embassy in Beijing, gave welcome speeches.
After that, Luis Gomez, international manager of Smart City, and Wang Yanjing, vice president of the Chinese group, delivered keynote speeches to more than 100 enterprises, officials and journalists.
During the conference, speakers also analyzed the development of China's smart city and shared ideas about government and enterprises that took part in the Barcelona smart city expo.
Smart City Expo World Congress was held twice. The previous Smart City Expo World Congress was held at the Gran Via Venue in Barcelona, Spain, Nov 13, 2012. Experts and leaders from the smart city community shared the latest developments, results and strategies to tackle the challenges of the global scenario for the future of cities.
In 2013, the next congress will be held from Nov 19 to 21, as the only authorized co-organizer in China, CSCPCPA will take charge of all the organizing work in China.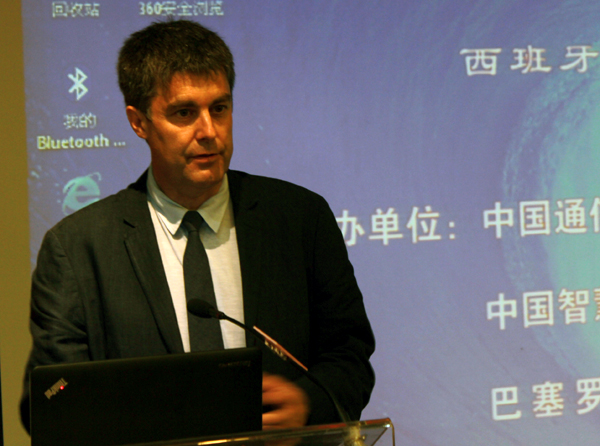 Luis Gomez, international manager of Smart City, speaks at the press conference of 2013 Smart City Expo World Congress on May 7, 2013 in Beijing. [Photo/chinadaily.com.cn]