Lowering CPI means weaker economy
China's annual consumer inflation slowed in May, according to the latest data released on Sunday, suggesting that the world's second-largest economy could be weaker than expected.
The National Bureau of Statistics said China's consumer inflation surged 2.1 percent, 0.3 percentage points lower than one month ago or the lowest in three months, while producer prices fell 2.9 percent from a year earlier, the lowest since September.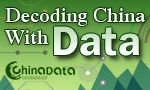 Grain prices soared 5.1 percent, meat and relevant product prices went up 1.6 percent and vegetable prices were down 1.9 percent.
Compared with last month, consumer prices fell 0.6 percent in May. Of them, vegetable prices went down 13.8 percent.
The bureau said more than 80 percent of the monthly decline in the CPI was accounted for by a drop in vegetable prices when supplies climbed due to warm weather. Vegetable prices fell 13.8 percent in May from April, dragging down the month-on-month headline CPI by 0.5 percentage points.
Chief China economist at HSBC Qu Hongbin said overall inflation continues to weaken and it is unlikely that the monetary authority would further implement expansionary monetary policies.
China's new yuan-denominated lending fell to 667.4 billion yuan ($107.6 billion) in May, down from 792.9 billion yuan in April and 1.06 trillion yuan in March, according to data released by the central bank on Sunday. The figure was 125.8 billion yuan less than the same period last year, the People's Bank of China said in a statement on its website.
The country's social financing, a measure of funds raised by entities in the real economy, amounted to 1.19 trillion yuan last month, shrinking 576.3 billion yuan compared with April.
The broad M2 money supply rose 15.8 percent in May from a year earlier, to 104 trillion yuan, up 0.3 percentage points month-on-month.
"The inflation data showed China's economic growth continued to slow down. Q2 growth is probably even slower than Q1. In particular, the PPI data showed very weak demand," said Jianguang Shen, chief China economist at Mizuho Securities Asia in Hong Kong.
The subdued inflation will enable China to keep an easy monetary stance and some see the possibility that the People's Bank of China could cut rates later this year to reduce financing costs for struggling Chinese firms, provided that housing inflation does not flare up, Reuters reported.
"China has rising room and the possibility to cut interest rates in the second half of this year," Shen added.
"The financing cost for companies is very high now and the central bank should further pursue interest rate liberalization. China's fiscal policy in the second half needs to protect consumption growth and support investment."
China Daily — Reuters