When an online-shop owner dies...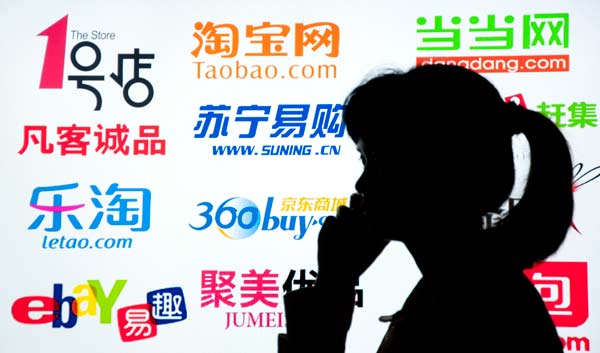 China's largest e-commerce marketplace, Taobao, is showing the way in a legal minefield. [Provided to China Daily]
E-commerce giant Taobao tries to resolve the prickly problem of who gets what
In an online world without bricks and mortar, a question that has recently come to the fore, is how one manages the vexed problem of succession, or in some instances ownership, given the lack of quantifiable assets or laws for resolving disputes.
The deaths of two e-commerce merchants in China last year and the subsequent wrangling over ownership, amid a rapidly growing Chinese e-commerce market, have once again raised concerns over the lack of proper regulations for the industry.
But as the adage "for every problem there is a solution" has it, China's largest ecommerce marketplace, Taobao, has come up with a novel mechanism governing property inheritance in the virtual world.
It has recently come out with regulations that confer the online property rights, in cases of death and divorce, to anyone who can provide documentary proof to support their claim to online property.
Though at first glance, these appear to be the same as laws governing inheriting physical property, the virtual inheritance rights also come with the rider that the successor will honor existing deals and support his or her claim with legally recognized documents that establish ownership rights over the said property.
The new rules have been under consideration for more than a year and are likely to come into effect by the end of March, sources say.