BEIJING - China's urban residents saw their average per capita disposable income increase 9.6 percent in 2012 after being adjusted for inflation, official data showed on Friday.
The growth was 1.2 percentage points more than that of 2011, bringing average income to 24,565 yuan ($3,912), the National Bureau of Statistics said.
Rural residents' average per capita net income climbed 10.7 percent in real terms to 7,917 yuan last year, 0.7 percentage points lower than the growth of 2011, the NBS said.
The population of migrant rural workers added 9.83 million to reach 262.61 million in 2012, up 3.9 percent from a year earlier but slowing from an increase of 4.4 percent in 2011, according to the NBS figures.
Special Coverage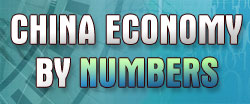 Related Readings
Income inequality plan a test of will to reform
Income gap remains high, report shows
Set target for income share: Official
How to become a high-income country