China Construction Bank Corp, the world's second-largest lender by market value, is facing rising levels of overdue loans, despite reporting record half-year earnings and a decline in bad loans, senior executives said on Monday.
"We have already strengthened our efforts to handle the sour loans. But it's very hard to say whether we can maintain the declines in both the nonperforming-loan amount and its ratio to total loans," said CCB Vice-President Chen Zuofu at a media briefing in Beijing.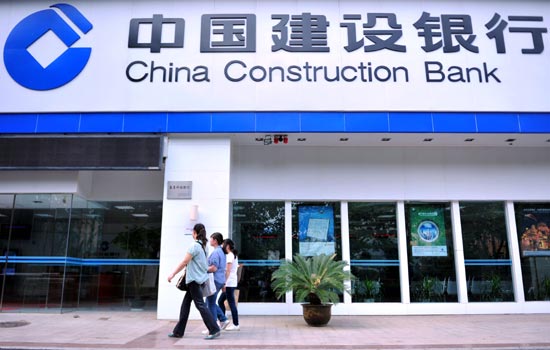 A China Construction Bank Corp outlet in Nanjing, Jiangsu province. CCB handed out 564.9 billion yuan ($88.8 billion) in new loans in the first half of the year. [Photo/China Daily] 
In the first six months of this year, the amount of CCB's overdue loans increased by more than 60 percent, to 24.7 billion yuan ($3.9 billion), compared with the same period last year, according to Chen.
Overdue loans in the Yangtze River Delta region - including Jiangsu and Zhejiang provinces and Shanghai - accounted for more than 50 percent of the increase, while sectors such as wholesale and retail manufacturing were responsible for 65 percent of the overdue loans, he said, adding that the nonperforming-loan ratio for the region was more than 2 percent.
CCB extended loans of about 8 billion yuan in the first half, up by 10 percent year-on-year, Chen said.
Concern over CCB's asset quality has been rising after media reports that 17 of the 47 business owners who disappeared last year to escape loan repayments were CCB clients, and a 3-billion-yuan loan to Zhejiang Zhongjiang Holding Co Ltd was at risk as that company filed for bankruptcy.
CCB handed out 564.9 billion yuan in new loans in the first half of the year. The NPLs fell to 70.4 billion yuan by the end of June from 70.9 billion yuan six months earlier. The NPL ratio fell by 0.09 percentage point to 1 percent.
The bank has set aside 14.7 billion yuan to cover bad loans in the first half, up 6 percent year-on-year, it said.
Loans to real estate developers, a group struggling with a capital shortage as the government refuses to loosen curbs on the sector, declined by more than 1 billion yuan compared with the end of last year, Chen said.
CCB has set aside a quota of 30 billion yuan for new property lending throughout the year, and plans to make most of that available in the second half for affordable-housing projects and projects related to central State-owned enterprises.
While the economic slowdown increased the risk of loan default, the authorities' effort to gradually liberalize interest rates also prevent executives from being optimistic about their operation in the second half.
"As the floating range of both lending and deposit interest rates broadened, we are facing further pressure and must strengthen our asset and liability management," said Zhao Huan, another CCB vice president.
"We hope our net interest margin will maintain at a stable level for the rest of this year, compared with last year and the first half of this year."
The lender's net interest margin, a measure reflecting the difference between interest income and the amount of interest paid for deposits, which makes the biggest contribution to the profits of Chinese lenders, increased by 0.05 percentage point in the first half to 2.71 percent.
China's central bank cut interest rates for the first time in three years on June 7 and announced a second cut less than a month later. It also allowed lenders to pay as much as 1.1 times the officially established deposit rate and give a discount of 30 percent on loans.
"The current discount of 30 percent in lending rates is already enough for lenders. But the upper limit in deposit rates still has some room to be further hiked," said Pang Xiusheng, another vice-president of CCB.
CCB reported a 14.6 percent year-on-year increase in profits in the first half to 106.5 billion yuan, driven by growth of lending and fee income.
Interest net income rose by 16.5 percent to 24 billion yuan, while fee income grew by 3.3 percent, the most among domestic counterparts, it said in a statement.
Its profit rose by 20 percent in the second quarter, with net income increasing to 54.8 billion yuan, which beat the 49.9 billion-yuan average estimate of 16 analysts surveyed by Bloomberg.
The lender has accelerated its expansion pace in the first six months by establishing 138 new institutions, five times that of the same period of last year.
It also announced new plans on Monday to adjust its overseas development strategy aimed at hiring more local employees and targeting local clients, Chen said.
wangxiaotian@chinadaily.com.cn