Top 5 vendors in India's smartphone market
Chinese smartphone vendors have performed strongly in the Indian market, with China's Lenovo continuing to lead the country's online sales.
According to market research company IDC, India's smartphone shipments reached a record high of 32.3 million units in the third quarter of this year, a 17.5 percent jump quarter on quarter. Online sales contributed to 31.6 percent of the total smartphone sales.
Here are the largest smartphone vendors in Indian market.
No 5 Reliance Jio
Market share: 7 percent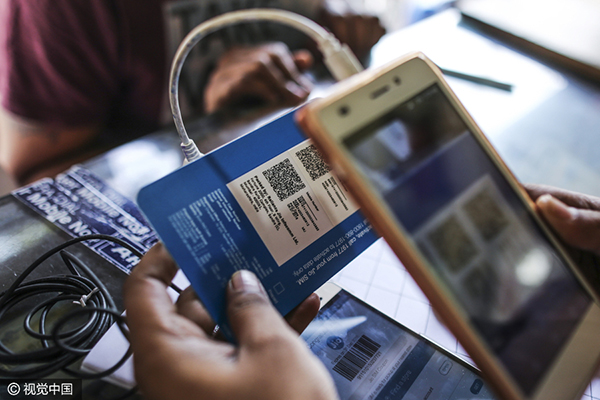 A man uses a mobile phone to scan a QR code on a SIM card packet for the carrier Reliance Jio at a mobile phone store in Mumbai, India, Oct 24, 2016. Reliance is both a carrier and a vendor.[Photo/VCG]