Notebike Technology plans to develop self-driving vehicles with JD.com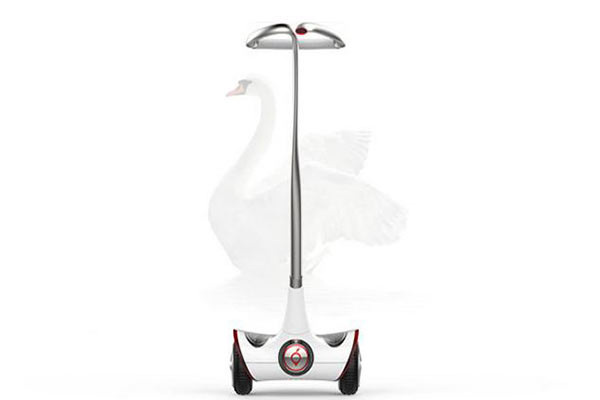 Notebike Swan intelligent balancing scooter.[Photo/notebike.cn]
Hangzhou Notebike Technology Co Ltd announced Tuesday that the company has completed the series A funding round from JD Zhongchuang Investment Fund, and plans to develop self-driving vehicles with JD.com.
However, the amount of capital raised has not been disclosed, tech website zhidx.com reported.
Notebike Technology, which was founded in 2014, is a high-tech internet enterprise with focus on smart transportation products, such as self-balancing scooters and electric folding bikes.
Notebike Technology co-founder Lin Qiao said that after receiving the funding, the company will focus on the development of self-driving vehicles and low-speed electric vehicles.
JD.com is speeding up its investment in the smart logistics field and focusing on three areas, including driverless delivery vehicles, drones and robots-run warehouses.
This round of funding is also preparation for driverless delivery vehicles in the future, Lin added.
JD.com earlier unveiled "smart logistics" strategy to further deploy autonomous delivery service. The company for the first time used its self-developed drones to deliver online purchases made by villagers in Suqian city of East China's Jiangsu province.
JD.com also announced in September that its first-ever driverless delivery vehicle was under road tests.
Equipped with multiple vision sensors and radars, the driverless vehicle can identify and avoid obstacles and traffic jams as well as calculate the shortest route. It could deliver goods to office buildings and convenience stores in city neighborhoods.
The company said it has also been testing the driverless technology in freight transportation, to save manpower costs and enhance operational efficiency.