Top 10 game-changing auto industry events in 2016
In China, the world's largest auto market, industry news breaks out every day: record-breaking sales, history-making moments, far-reaching policies and outrageous scandals. Below are China Daily's motoring editors' picks for the top 10 moments that shook or shaped China's auto industry in 2016.
Car sales hit new high, see double-digit growth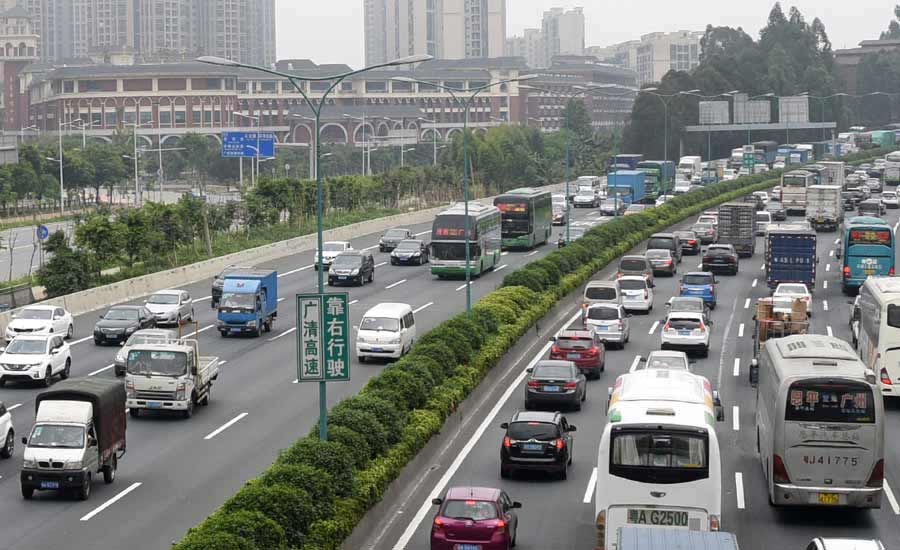 Vehicles are seen in a traffic jam on an express way in Guangzhou, April 2, 2016. [Photo/Xinhua]
China is estimated to have sold 28 million cars this year, securing a double-digit growth rate. Statistics from the China Association of Automobile Manufacturers show nearly 25 million vehicles were sold from January to November, surging 14.1 percent from the same period last year. Xu Haidong, an assistant to the CAAM's secretary-general, estimated that around 3 million would be sold in December, and the whole year's growth rate would reach around 13 percent. The organization had estimated the growth rate for the year at around 6 percent.