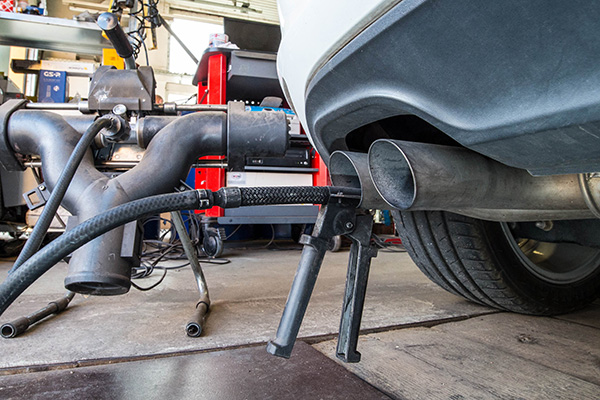 China has vowed to tighten its auto emission standards and its latest move is to remove high emission vehicles from roads. [Photo/China Daily]
China is seeking to accelerate the enforcement of its emission standards by removing high emission vehicles from roads across the nation by 2017.
At the end of last month, the State Council, China's cabinet, decided to speed up the elimination of "yellow label" vehicles in the country by 2017.
Yellow label vehicles are gasoline vehicles that fall below the National I emission standard and diesel vehicles below the National III standard.
Vehicle emissions, especially from those considered yellow label, contain a large amount of particulate matter and nitrogen oxides, which are major sources of urban air pollution.
According to a report released by the National Bureau of Statistics earlier this year, 90.1 percent of 161 Chinese cities failed air quality testing in 2014.
Because of the severe air pollution in many big cities in recent years, China's policymakers have made several moves to raise the country's emission standards in hopes of reducing the pollution.
The latest move is the State Council's decision, which allows local governments to access financial support to remove yellow label vehicles, and also to use surplus funds to eliminate those vehicles.
According to the State Council, local governments will be accountable for the work and any seriously behind schedule will be investigated.
Local governments are trying to meet the central government goal.
Hangzhou in Zhejiang province said it will get rid of yellow label vehicles by the end of this year, Hangzhou Daily reported last week.
The paper said currently the city has 11,705 yellow label vehicles, which are engaged in the transportation business.
The operating licenses of 8,416 such vehicles were canceled between January and September.
The plan has experienced some resistance from business owners who operate yellow label vehicles, the paper reported.