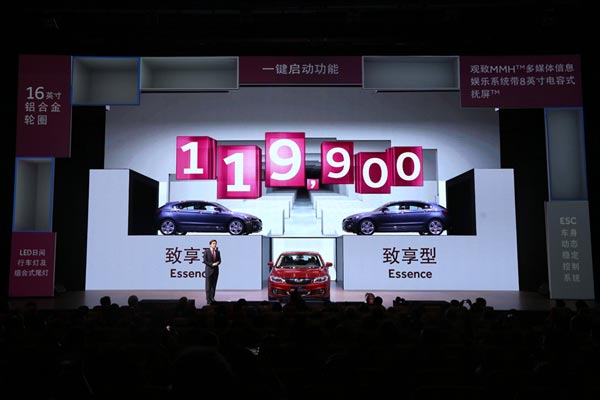 The Qoros 3 Hatch is the carmaker's second model to get a five-star rating in Euro NCAP crash tests.
Qoros rolled out a hatchback in China on June 24, a move its sales chief Stefano Villanti believes helps the young automaker "reach a new stage of maturity".
Called the Qoros 3 Hatch, the model won a Red Dot design award and its cloud connectivity was hailed at an industry forum in Detroit this year.
It is the carmaker's second China-made model to win a five-stars in Euro NCAP crash tests, the highest rating, following a Qoros sedan.
Villanti said those attributes are exactly what appeals to the company's targeted consumers - well-educated middle-class second-time car buyers aged from 25 to 35.
It all sounds good except for the fact the brand remains something new while many in China still believe time is the touchstone of everything.
"It takes some 36 months to roll out a good model but a much longer time - 20 years in the case of South Korean companies - to establish a brand," said Villanti.
But he said it will take a much shorter time for Qoros as its brand awareness is already rising.
Villanti said a survey shows some 45 percent of respondents know the brand while the figure was 15 percent before its first model, the Qoros 3, was launched in late 2013. His optimism is also a reflection of the sedan's sales. Statistics show about 2,000 had been sold by June and sales are growing 30 percent monthly.
Though that is "not a huge number", Villanti said he is confident. A company survey shows 99 percent of Qoros car owners are either satisfied or extremely satisfied, the highest score in the segment, he said.
Qoros President Guo Qian believes things will get better now that another model is available.
He said the sales network is also improving with 36 dealerships nationwide. Scores more are under construction or planned.