China may raise solar power capacity
(Xinhua)
2012-12-11 14:03
| | |
| --- | --- |
| | |
BEIJING -- China may almost double its upper limit for solar power installed capacity to 40 gigawatts by 2015 from the current 21 gW, an industry insider said.
The exact figure is yet to be finalized, said Meng Xiangan, deputy Board Chairman of the Chinese Renewable Energy Society.
Solar cell plants face tough prospects after the United States and Europe launched anti-dumping measures on Chinese solar power products in November.
Men said that some high-ranking government officials have organized closed-door meetings for photovoltaic energy plants to discuss their situation.
According to a report released by the National Energy Administration, or NEA, on Sept 12, China will expand its installed solar power generation capacity to 21 gW, or 21 million kilowatts, by 2015. This is a five-fold increase from the 3.6 million kW seen at the end of 2011.
Anticipating hostile external markets, the NEA has intervened to buffer the sudden brakes from overseas, including policies to facilitate producers in exploring local markets.

The HOPE OF BREEZE is a light driven by the wind energy, with the shape of a traditional Japanese windbell.

XDModo Solar Sunflower collects sun's energy through the solar panel to charge mobile phones.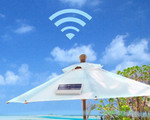 CoverFi is a portable wireless router that resolves issues like low battery levels and charging inconveniences.

The 2012 Smart City Expo World Congress opens on Nov 13 in Barcelona, Spain. It will end on Nov 15.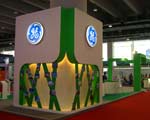 The China International Green Innovative Products & Technologies Show 2012 opend in Guangzhou.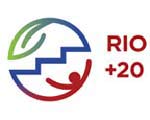 Chinese private firms will join the China Going Green Dialogues, part of the Rio+20 in Brazil.