Green development path
(China Daily)
2012-11-22 08:07
| | |
| --- | --- |
| | |
Low-carbon and green development is the way forward for China.
But as Xie Zhenhua, vice-minister of the National Development and Reform Commission, said on Wednesday, the principle of "common but differentiated responsibility" must be maintained in the global efforts to combat climate change.
As long as this principle is adhered to, China is open to negotiations and will honor its commitments with concrete action, Xie said.
He was speaking at a news conference ahead of the 18th session of the Conference of the Parties to the United Nations Framework Convention on Climate Change and the eighth session of the Conference of the Parties serving as the Meeting of the Parties to the Kyoto Protocol, which are due to begin on Monday in Doha, Qatar.
Common but differentiated responsibility means those who exploited global commons in the past have the responsibility to remedy or mitigate the consequences of that exploitation.
Under this principle, developed countries agreed to provide financial and technological support so that developing countries can actively deal with climate change.
Like all developing countries, China still has to place development high on its agenda. As well as further improving people's living standards, there are at least 128 million people in the country that need lifting out of poverty.
Yet even before it has received any of this promised support, China is already targeting cutting its carbon intensity by 40 to 45 percent from 2005 levels by 2020. And it has made much progress in reducing energy consumption and cutting carbon dioxide emissions in the past decade. This is because China knows sustainable development is in its own interests. Resource shortages, pollution and environmental degradation have already become constraints on its development.
That is why the 18th National Congress of the Communist Party of China, which concluded last week, has made building an ecological civilization one of the most important tasks for the country in the years to come.
Conserving resources, protecting the environment and promoting restoration of ecological systems have been firmly incorporated in the country's development path.
The prominence the central leadership has attached to this issue has added to the possibility that the country will be able to attain sustainable development and play its role in addressing climate change.
(China Daily 11/22/2012 page8)

The HOPE OF BREEZE is a light driven by the wind energy, with the shape of a traditional Japanese windbell.

XDModo Solar Sunflower collects sun's energy through the solar panel to charge mobile phones.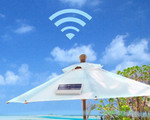 CoverFi is a portable wireless router that resolves issues like low battery levels and charging inconveniences.

The 2012 Smart City Expo World Congress opens on Nov 13 in Barcelona, Spain. It will end on Nov 15.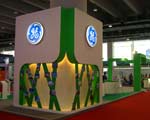 The China International Green Innovative Products & Technologies Show 2012 opend in Guangzhou.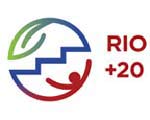 Chinese private firms will join the China Going Green Dialogues, part of the Rio+20 in Brazil.