China shuts down 284 illegal mines
(Xinhua)
2011-01-19 15:57
| | |
| --- | --- |
| | |
BEIJING - China's Ministry of Land and Resources announced Tuesday that authorities in the country have found and ordered the clean-up of more than 280 illegal mines in an effort to regulate the exploration of valuable minerals, such as rare earths.

The number of explorations for minerals such as rare earth, tungsten, tin, and antimony were reduced to 116 from 400 in 11 provinces and regions in the country in spot checks led by teams dispatched by the ministry, a statement on its website said.


Related readings:


 Rare earth miner fortifies mines to stop theft


 Eyes in sky to watch illegal mines


 China's largest gold producer shuts mines for checks


 Let public supervise coal mines
The campaign, initiated last June by the ministry, has aimed to end the illegal and sometimes widespread excavation of valuable minerals.
The ministry earlier ordered that the clean-up of illegal mines should be completed before the end of November.
China supplies 90 percent of the world's rare earth minerals, even though it has only around 36 percent of the world's reserves.
The Chinese government has also increasingly focused on the environmental impact from rare earth explorations, as its rare earth export quotas stood at 30,300 tons for 2010, a drop of almost 40 percent from 2009.
A US electronics company invented a charger that draws its power from Wifi signals, according to TGDaily.com.
The "Green Seeds" chewing gum bottle designed by Jiang Gonglue makes it easier for you to deal with gum residue.
A French graduate designed a kettle using an incandescent bulb to heat water, according to dezeen.com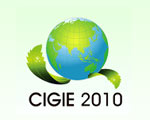 The China International Green Industry Expo 2010 (CIGIE 2010) is an important international green industry exhibition hosted by the Chinese government and held at the Beijing Exhibition Center, Nov 24 to 27.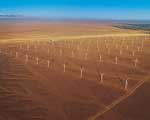 China Wind Power 2010 is the largest and most important international wind power conference and exhibition in China.
TradeWinds Shipping China 2010 moves to examine every important facet of the shipping industry's fortunes.