Beijing unveils measures to ease traffic flow
By Chen Xin (China Daily)
2010-12-24 14:19
| | |
| --- | --- |
| | |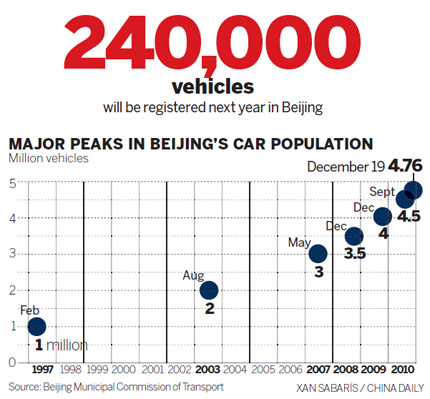 The city will also prohibit new government cars for the next five years and limit car usage on the basis of odd and even last license plate numbers. Car limits will also be imposed during bad weather, key festivals and when important activities are held.
In order to ease traffic congestion, the measures also adjusted parking fee rates which will take effect from April 1.
Parking fees inside the Fifth Ring Road will be charged for every 15 minutes rather than 30 and will range from 2 yuan to 10 yuan per hour.
Cars registered outside of Beijing will be banned from inside the Fifth Ring Road on work-day rush hours, from 7 to 9 am and 5 to 8 pm.
Zhou said Beijing will also charge congestion fees "at the appropriate time".
Related readings:


 Beijing wants fewer cars; more are snapped up


 Anticipated limit on license plates fuels car-buying frenzy


 New traffic plan receives approval of majority

 Beijingers are revved up about the city's traffic plan
The measures sparked a buying spree on Thursday with many 4S stores in the capital remaining open until midnight.
"As long as you make the purchase before midnight, you can get around the license limit," a salesman surnamed Wang with a Honda 4S store in Fengtai district told customers in the evening.
"I think these measures will achieve the desired effect to curb traffic congestion. By limiting car license plates, people will be encouraged to take public transport," said Duan Liren, a professor specializing in transportation at Chang'an University.
If car purchase is left uncontrolled, the whole transport system in Beijing may soon collapse, he warned.
In addition, Beijing vowed to enhance traffic infrastructure and set a target of public transport accounting for 50 percent of city travel in 2015.
"Among all the measures, the priority should be given to public transport," said Zhang Changqing, director of the transportation law institute at Beijing Jiaotong University.
"Experiences from other countries suggest that smoother and more convenient public transport will make more people turn to it and in turn help improve the whole traffic situation," he said.
A US electronics company invented a charger that draws its power from Wifi signals, according to TGDaily.com.
The "Green Seeds" chewing gum bottle designed by Jiang Gonglue makes it easier for you to deal with gum residue.
A French graduate designed a kettle using an incandescent bulb to heat water, according to dezeen.com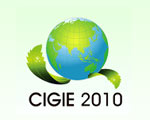 The China International Green Industry Expo 2010 (CIGIE 2010) is an important international green industry exhibition hosted by the Chinese government and held at the Beijing Exhibition Center, Nov 24 to 27.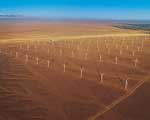 China Wind Power 2010 is the largest and most important international wind power conference and exhibition in China.
TradeWinds Shipping China 2010 moves to examine every important facet of the shipping industry's fortunes.