Cameco to supply uranium to China's nuclear power company
(Agencies)
2010-11-25 09:47
| | |
| --- | --- |
| | |
Cameco Corp,the largest uranium producer in Canada, signed a long-term agreement to supply 29 million pounds of uranium concentrate to China's State-owned nuclear power company.
China Guangdong Nuclear Power Holding Co Ltd (CGNPC), the country's largest clean-energy enterprise, operates three nuclear power stations and is constructing 14 nuclear power plants.
Cameco has agreed to supply uranium concentrate through 2025, it said in a statement late on Tuesday. CGNPC has about 17,000 megawatts (mW) of nuclear capacity under construction and expects over 50,000 mW by 2020.
"This long-term supply agreement with China Guangdong Nuclear Power is a significant step for our company in the world's fastest growing uranium market," Cameco Chief Executive Jerry Grandey said.
Camceo said its expectation to double production by 2018 aligns well with China's nuclear reactor construction program.
Global uranium demand is expected to grow 32 percent by 2015, according to RBC Capital Markets, a forecast that already has uranium producers' share prices climbing.
The Saskatoon, Saskatchewan-based Cameco's shares, which have gained 6 percent this year, closed at C$36 ($35.6) on Tuesday on the Toronto Stock Exchange.
A US electronics company invented a charger that draws its power from Wifi signals, according to TGDaily.com.
The "Green Seeds" chewing gum bottle designed by Jiang Gonglue makes it easier for you to deal with gum residue.
A French graduate designed a kettle using an incandescent bulb to heat water, according to dezeen.com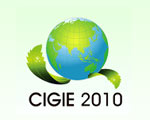 The China International Green Industry Expo 2010 (CIGIE 2010) is an important international green industry exhibition hosted by the Chinese government and held at the Beijing Exhibition Center, Nov 24 to 27.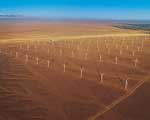 China Wind Power 2010 is the largest and most important international wind power conference and exhibition in China.
TradeWinds Shipping China 2010 moves to examine every important facet of the shipping industry's fortunes.