Shantou zone creates buzz in electric vehicle industry
By Cai Cai (China Daily)
2010-11-12 10
| | |
| --- | --- |
| | |
The country's first experimental zone for electric vehicles in Shantou is playing a pivotal role in boosting China's green automobile industry.
Founded in 1998, the Shantou zone is a cradle of China's electric vehicle (EV) industry and one of the world's premier centers for development of the sector.
With world's most advanced equipment and technologies, it is a base for research and development, personnel training, demonstration, operation and testing of new-energy transport.
Sino-foreign cooperation along with seminars, conferences and lectures in the zone on development of electric cars have played a pivotal role in development of the industry.
The Shantou zone also offers a favorable environment for big-name foreign carmakers to test newly developed EVs.
The central government has long supported the industry with subsidies for automakers and buyers, but the price of EVs remained much higher than conventional vehicles.
As a result, some cities also began giving out subsidies this year to make electric cars more attractive to buyers.
In July, the first EV was sold to an individual. Previous sales have mostly come through government taxi procurements.
China is now positioned to be the first nation to truly realize the EV era, insiders said.
Analysts add that China can no longer depend on traditional energy for its rapid growth so EV development is a strategic choice for the country's energy security.
New EVs by private automakers, State-owned enterprises and joint ventures are now frequent.
China's annual production capacity for electric vehicles will surpass a million units by 2020, according to industry forecasts.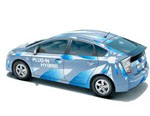 Hong Kong Environment Bureau said it will conduct a three-month trial starting in January 2011 on a new model of hybrid vehicle.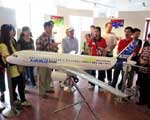 An Airbus A320 model containing a fuel cell demonstrator displayed at the Shanghai Expo had attracted lots of visitors.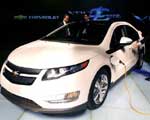 General Motor revealed its electric car, the Chevrolet Volt, in Shanghai on Aug 31. It will serve the World Expo as VIP transportation.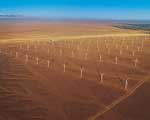 China Wind Power 2010 is the largest and most important international wind power conference and exhibition in China.
TradeWinds Shipping China 2010 moves to examine every important facet of the shipping industry's fortunes.
Outdoor Lifestyle Hangzhou Fair will attract reputed suppliers, buyers and agents from around the globe.