Global Green Growth conference opens in Copenhagen
(Xinhua)
2010-11-08 15
| | |
| --- | --- |
| | |
COPENHAGEN - Prominent decision-makers from Europe, Asia and the Americas convened to canvass on developing and financing green solutions for the future during the two-day Global Green Growth 2010 conference, which opened in Copenhagen on Sunday.
The session was attended by some 200 leading executives, experts and opinion formers from international business, investment and politics, in a move to put forward ideas to create growth and new jobs based on global green solutions.
Topics ranging from political frameworks, the role of business, and financing in connection with the transition to green growth of the future are high on the agenda of the conference, which is organized and hosted by the Climate Consortium Denmark and sponsored by the Danish government and several large Danish companies.
"Climate change wasn't just last year's fashion. The urgency is still here," Connie Hedegaard, the European commissioner for Climate Action, said in a keynote speech at the opening ceremony.
"Ten years ago China had no wind turbine production. Today, three Chinese wind turbine manufacturers are among the ten largest manufacturers in the world. Fifty percent of the world's wind turbine manufacture is in China," Hedegaard said.
Both Danish Crown Prince Frederik and Danish Prime Minister Lars Loekke Rasmussen will speak at Monday's session.
Moreover, Jose Angel Gurria, secretary-general of the Organization for Economic Cooperation and Development (OECD), will assume the role of keynote speaker.
"A central challenge at the moment is to generate growth in the international economy and create new jobs,"
Rasmussen told the Climate Consortium Denmark, a public-private partnership set up in June 2008 in preparation for the 2009 United Nations Climate Change Conference (COP15).
There is major potential in climate-friendly and energy-efficient solutions that can contribute to green growth and the creation of green jobs, he stressed.
Young Soo-gil, chairman of the South Korean Presidential Committee on Green Growth, and Marianne Fay, chief economist of the Sustainable Development Network of the World Bank, are also scheduled to make speeches.
Danish business leaders, among them Anders Eldrup, CEO of DONG Energy, and Hans Enocson, General Electric's president and CEO for the Nordic and Baltic region, will present their views on the future development of a green economy with balance of the corporate budget.
"Green growth is at the top of the agenda across the globe, and we know there will be massive need for private investment in sustainable solutions in years to come," Finn Mortensen, executive director of the Climate Consortium Denmark, said.
Copenhagen hosted the two-week COP15 last December during which more than 100 heads of governments negotiated a global climate deal, the Copenhagen Accord, which made countries responsible for more than 80 percent of the total global greenhouse gas (GHG) emissions to commit themselves to greenhouse gas emission reduction by 2020.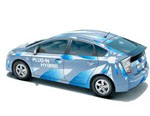 Hong Kong Environment Bureau said it will conduct a three-month trial starting in January 2011 on a new model of hybrid vehicle.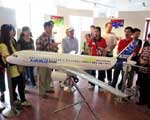 An Airbus A320 model containing a fuel cell demonstrator displayed at the Shanghai Expo had attracted lots of visitors.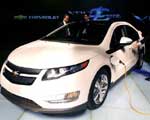 General Motor revealed its electric car, the Chevrolet Volt, in Shanghai on Aug 31. It will serve the World Expo as VIP transportation.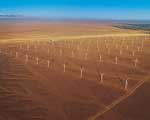 China Wind Power 2010 is the largest and most important international wind power conference and exhibition in China.
TradeWinds Shipping China 2010 moves to examine every important facet of how the shipping industry's fortunes are linked to China.
Outdoor Lifestyle Hangzhou Fair will attract reputed suppliers, buyers and agents from around the globe.