Summit awards young environmentalist in HK
By Yu Hongyan (chinadaily.com.cn)
2010-11-08 14
The "Get It Green" competition that aims to engage the youth of Hong Kong on climate change and low carbon living, showcased the 13 winners on Sunday.
The finalists stood out among more than 1,000 applicants with their creative work in various forms, including poetry, novel writing, and movies.
GIG is a dedicated project that complements Climate Dialogue, a four-day international conference on climate change held in Hong Kong.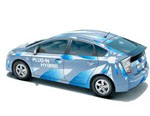 Hong Kong Environment Bureau said on Sunday it will conduct a three-month trial starting in January 2011 on a new model of hybrid vehicle, the Toyota Prius Plug-in Hybrid, to encourage carmakers to focus on the Hong Kong market as they prepare new electric vehicle launches.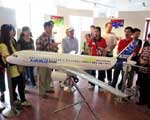 An Airbus A320 model containing a fuel cell demonstrator displayed at the Shanghai Expo had attracted tens of thousands of visitors.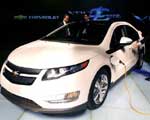 General Motor revealed its electric car, the Chevrolet Volt, in Shanghai on Aug 31. It will serve the World Expo as VIP transportation.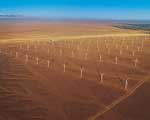 China Wind Power 2010 is the largest and most important international wind power conference and exhibition in China.
TradeWinds Shipping China 2010 moves to Beijing to examine every important facet of how the shipping industry's fortunes are linked to China.
Outdoor Lifestyle Hangzhou Fair will attract reputed suppliers, buyers and agents from around the globe and it will offer numerous opportunities.