Vehicle emission major source of air pollution
(Xinhua)
2010-11-04 22
| | |
| --- | --- |
| | |
BEIJING - Emissions from motor vehicles have become the major source of air pollution in China's large and medium sized cities, according to a report issued Thursday by the Ministry of Environmental Protection.
Related readings:


 China urges more efforts to address pollution of major river


 China's pollution reduction right on target


 Pollution still hinders water diversion in E China


 China sets emission cuts as 'binding goals' in 2011-15
According to the annual report on prevention and control of vehicle pollution, the volume of pollutants generated by motor vehicles across China in 2009 amounted to 51.4 million tons, with cars contributing most of it.
In a second statement issued along with the report, one-third of 113 major cities failed the air quality test in 2009.
Meanwhile, acid rain and smog have occurred so frequently in certain regions of China that some areas were shrouded in smog for 200 days during the year. Vehicle emissions should be blamed for much of this smog, according to the statement.
The report also noted that in 2009 the number of cars owned by Chinese citizens jumped to 170 million, a 9.3 percent increase year on year, and 25 times car ownership figures in 1980.
The statement reads, as car ownership swells, it will add more pressure on air pollution control agencies in these cities.
However, the report also showed that the emission of pollutants had been growing, but at a lower rate since 2000, which should be attributed to efforts to phase out high-emission vehicles.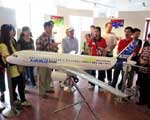 An Airbus A320 model containing a fuel cell demonstrator displayed at the Shanghai Expo had attracted tens of thousands of visitors.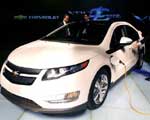 General Motor revealed its electric car, the Chevrolet Volt, in Shanghai on Aug 31. It will serve the World Expo as VIP transportation.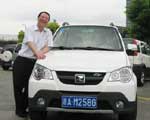 Last week little-known carmaker Zotye Auto became the first Chinese company to sell a purely electric car to an individual.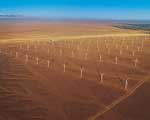 China Wind Power 2010 is the largest and most important international wind power conference and exhibition in China.
TradeWinds Shipping China 2010 moves to Beijing to examine every important facet of how the shipping industry's fortunes are linked to China.
Outdoor Lifestyle Hangzhou Fair will attract reputed suppliers, buyers and agents from around the globe and it will offer numerous opportunities.