Alibaba builds B2C platform to fend off rivals
By Chen Limin (China Daily)
2010-11-02 09
| | |
| --- | --- |
| | |
Two men chat beside a logo of Alibaba (China) Technology Co Ltd at its headquarters on the outskirts of Hangzhou, Zhejiang province May 17, 2010. Alibaba.com plans $30m investment to beef up Taobao Mall brand.[Photo/Agencies] 
Company plans $30m investment to beef up Taobao Mall brand
BEIJING - Chinese e-commerce giant Alibaba Group Holding plans to invest 200 million yuan ($29.93 million) to build its Taobao Mall brand, a trade platform between businesses and consumers, as part of efforts to fend off competition from rivals such as Baidu and Dangdang.com.
Taobao Mall said it will start a brand-building campaign over the next three months, after launching its independent domain, Tmall.com, on Monday. Previously, Taobao Mall was part of Taobao.com, China's largest shopping site, where the majority of sellers are individual consumers instead of businesses.
"We expect the growth of the business-to-consumer (B2C) sector to surpass the consumer-to-consumer (C2C) one over the next few years," said Taobao Chief Financial Officer Daniel Zhang. Splitting Taobao Mall from the company's C2C marketplace will give the former more freedom and receive more resources in its future development, Zhang said.
Taobao's investment in its B2C platform came amid rising competition among players in the sector in recent years.
Last month, leading Chinese search engine Baidu Inc launched its online shopping site Lekutian with Japanese e-commerce company Rakuten Inc through a joint venture with a total investment of $50 million. Lekutian Chief Executive Officer Koichi Nakamura said earlier that he anticipated the site will have 100 million users within three years.
Other players, such as online bookseller Dangdang.com and clothes seller Vancl.com, have been stepping up efforts to raise funds or expand the scale of their online stores.
"Taobao aims to better compete with other players by putting in more effort to develop the B2C sector, which is much easier to manage because sellers are all brand companies," said Su Huiyan, an analyst with research firm iResearch. The future of online shopping will lie in a B2C model, Su said.
Alibaba last month named Ye Peng, who used to be the chief operating officer of Baidu, as a vice-president and general manager of Taobao Mall.
Zhang said Taobao.com broke even last year and is making a profit this year. Taobao Mall contributed "only a small percentage" to the company's revenues, but it is expected to make up "a large part" in the following years.
Taobao.com, with more than 300 million registered users, had a transaction volume of more than 200 billion yuan last year, taking up more than 80 percent of China's online shopping market. Launched in April 2008, Taobao Mall currently offers more than 30,000 international and Chinese brands.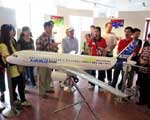 An Airbus A320 model containing a fuel cell demonstrator displayed at the Shanghai Expo had attracted tens of thousands of visitors.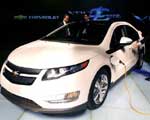 General Motor revealed its electric car, the Chevrolet Volt, in Shanghai on Aug 31. It will serve the World Expo as VIP transportation.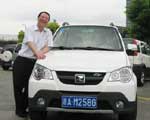 Last week little-known carmaker Zotye Auto became the first Chinese company to sell a purely electric car to an individual.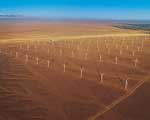 China Wind Power 2010 is the largest and most important international wind power conference and exhibition in China.
TradeWinds Shipping China 2010 moves to Beijing to examine every important facet of how the shipping industry's fortunes are linked to China.
Outdoor Lifestyle Hangzhou Fair will attract reputed suppliers, buyers and agents from around the globe and it will offer numerous opportunities.