China shuts down 1,355 coal mines in first 9 months
(Xinhua)
2010-10-15 15
| | |
| --- | --- |
| | |
BEIJING - China shut down 1,355 small coal mines with a total production capacity of 125.2 million tons by the end of September as part of efforts to restructure its mining industry, the National Energy Administration (NEA) said Thursday.
The latest figures indicate that the NEA had completed its annual target of eliminating 121.7 million tons of outdated production capacity this year.
Related readings:


 'Coal city' consolidation leads to leaner, greener production


 China to have world's largest clean coal conversion industry by '20


 Coal consumption to fall
According to the NEA, 1,539 small and dangerous coal mines with 121.7 million tons of outdated capacity had to be closed in China this year to meet the country's requirement for preventing deadly accidents and reducing carbon dioxide emissions and pollution.
The energy watchdog also said it would strengthen inspection on small coal mines for the rest of the year and ensure that the mining restructuring plan be completed as scheduled this year.
China has long relied on coal to fuel its rapid economic growth. About three-fourths of its electricity is generated from coal-fired power stations, according to the NEA.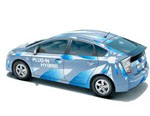 Hong Kong Environment Bureau said on Sunday it will conduct a three-month trial starting in January 2011 on a new model of hybrid vehicle, the Toyota Prius Plug-in Hybrid, to encourage carmakers to focus on the Hong Kong market as they prepare new electric vehicle launches.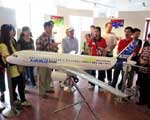 An Airbus A320 model containing a fuel cell demonstrator displayed at the Shanghai Expo had attracted tens of thousands of visitors.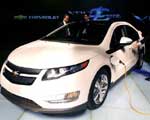 General Motor revealed its electric car, the Chevrolet Volt, in Shanghai on Aug 31. It will serve the World Expo as VIP transportation.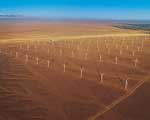 China Wind Power 2010 is the largest and most important international wind power conference and exhibition in China.
TradeWinds Shipping China 2010 moves to Beijing to examine every important facet of how the shipping industry's fortunes are linked to China.
Outdoor Lifestyle Hangzhou Fair will attract reputed suppliers, buyers and agents from around the globe and it will offer numerous opportunities.