Alibaba moves on from stake buyback plan
(Agencies)
2010-09-19 11
| | |
| --- | --- |
| | |
China's online trading giant Alibaba Group Holding Ltd, said it has moved on since the failed talks on buying back shares held by Yahoo! Inc, Bloomberg reported Sunday.
Alibaba spokesman John Spelich told Bloomberg that the company won't raise the issue again. He said the two companies closed talks on the shares in June.
Yahoo's 39 percent stake in Alibaba is worth $11 billion, Bloomberg reported, citing Susquehanna Financial Group LLLP analyst Marianne Wolk.
The Chinese company sold the stake to Yahoo in 2005 for $1 billion and ownership of Yahoo's Chinese unit, according to Bloomberg.
Alibaba "constantly" approached Yahoo about buying back its stake, but Yahoo had no plans to sell its Alibaba stake, according to previous Reuters reports.
Yahoo lost its own search technology after integrating its search engine division with that of Microsoft Corp. This was cited as the biggest reason for proposing a possible breakup of the partnership between Yahoo and Alibaba, Bloomberg reported, citing David Wei, head of the Chinese company's Alibaba.com Ltd unit.
"As an investor, Yahoo has no operational control in the group, and we're very supportive of the operational direction Jack Ma and his team are taking the group", Yahoo said in a statement Saturday.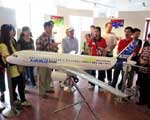 An Airbus A320 model containing a fuel cell demonstrator displayed at the Shanghai Expo had attracted tens of thousands of visitors.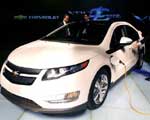 General Motor revealed its electric car, the Chevrolet Volt, in Shanghai on Aug 31. It will serve the World Expo as VIP transportation.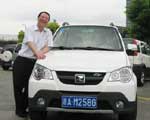 Last week little-known carmaker Zotye Auto became the first Chinese company to sell a purely electric car to an individual.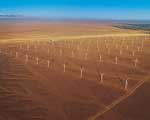 China Wind Power 2010 is the largest and most important international wind power conference and exhibition in China.
TradeWinds Shipping China 2010 moves to Beijing to examine every important facet of how the shipping industry's fortunes are linked to China.
Outdoor Lifestyle Hangzhou Fair will attract reputed suppliers, buyers and agents from around the globe and it will offer numerous opportunities.