Top 10 most joyous places in the world for 2017
No 10 Houston, US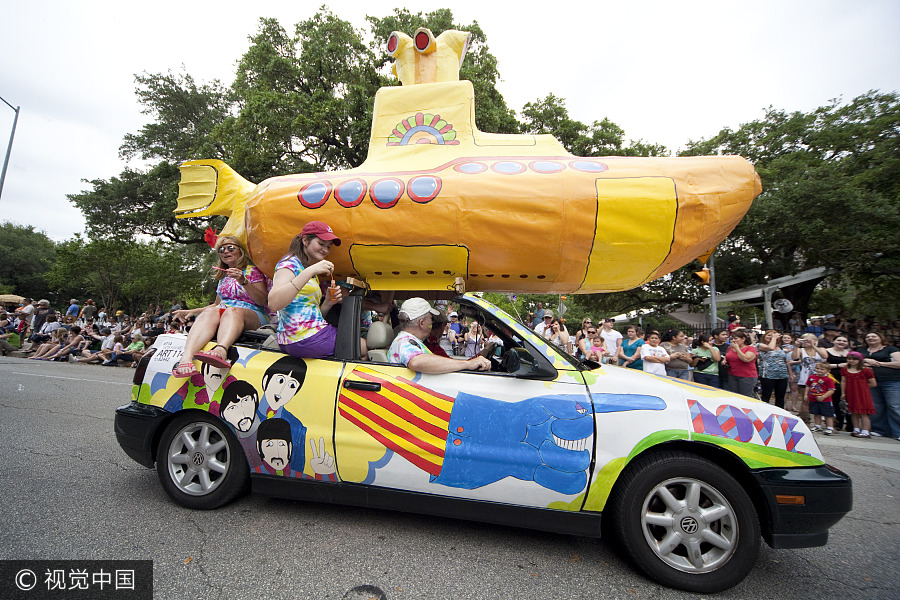 People take part in the annual Houston Art Car Parade celebration. [Photo/VCG]
The latest survey by the Joy Index has ranked Shanghai in China as one of the top 10 most joyous places in the world.
The Joy Index was compiled by Conde Nast Traveler, in partnership with the Bank of America, and two happiness experts – Shawn Achor, author of The Happiness Advantage, and Gretchen Rubin, author of The Happiness Project.
The survey uncovered and listed the 10 most joyous destinations in the world for 2017, and detailed the science behind what makes travel joyful.
The top 10 most joyous places in the world for 2017 have been listed below: