Top 11 fastest growing economies listed
10. Czech Republic
Projected real GDP growth: 3.1%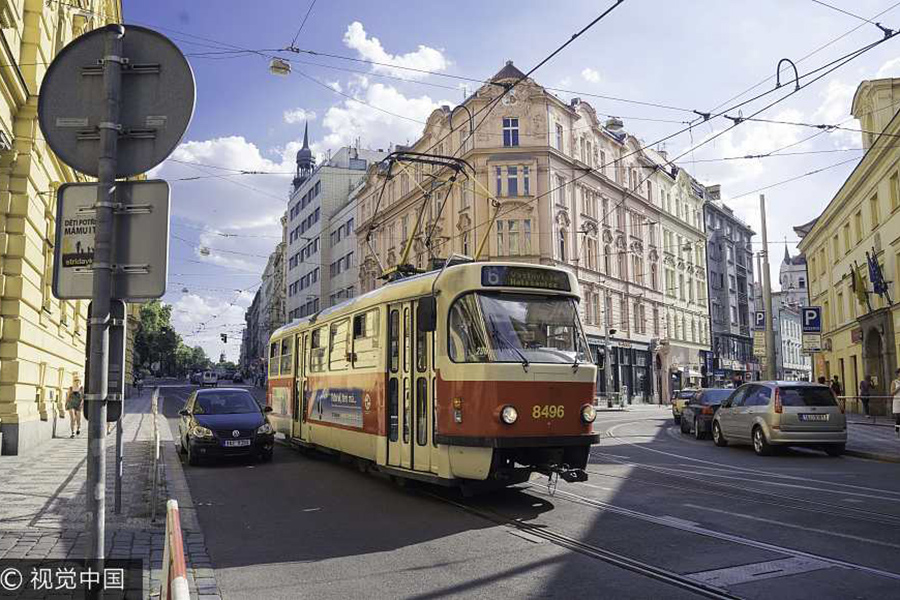 A tram drives past a street in Prague on Aug 4, 2015. [Photo/VCG]
The latest report from JP Morgan, a commercial and investment banking institution based in the United States, has revealed China is expected to retain this year's second fastest growing economy after India.
The stronger-than-expected domestic demand has led to an upward revision of the country's real GDP by about 0.5 percentage point, as stated in the report released in May by the investment bank.
It also revealed JP Morgan projected a global GDP to grow a strong 3.3 percent in 2017.
The top 11 fastest growing economies under JP Morgan's projection in 2017 have been listed below: