Top 10 most sustainable cities in China
Shenzhen is the most sustainable city in the country, thanks to its excellent performance in the economic, social and environmental segments, especially in the innovation area, according to a ranking by global management consultancy McKinsey & Company.
Beijing dropped out of the top 10 because of its unsatisfactory environmental performance and lack of proper use of resources, according to the 2016 Urban Sustainability Index Report.
Other cities, including Xiamen, Dalian, Fuzhou, Changsha and Yantai, also lost their coveted positions. The gap between larger and smaller cities has widened over the last three years.
Let's take a look at the most sustainable cities in China.
No 10 Shaoxing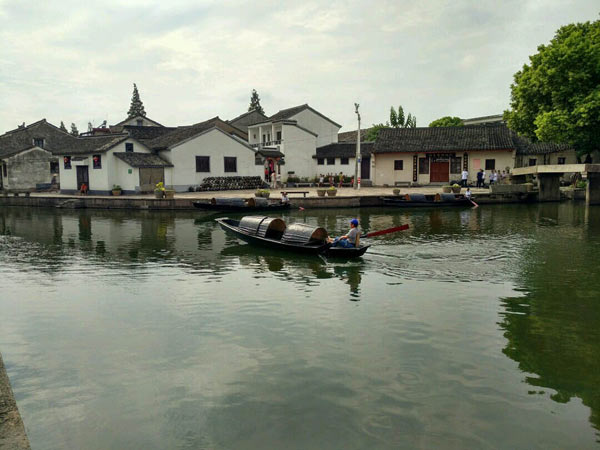 A boatman rows a boat with one short oar and another longer one on a small canal at Dongpu town in Shaoxing, East China's Zhejiang province, on Sept 5, 2016. [Photo/chinadaily.com.cn]