Georgian-Chinese media platform announces online contest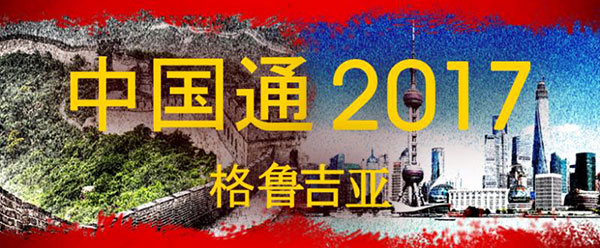 The Georgian-Chinese media platform Sinomedia to hold an online contest "China Expert 2017" across the country.[Provided to chinadaily.com.cn]
To mark 25th anniversary of Georgia-China relations, media platform Sinomedia announces online contest
Sinomedia, the Georgian-Chinese media platform, will hold an online contest called "China Expert 2017". The competition will be conducted in Georgian, which means that participants are not required to know Chinese language. Any citizen of Georgia aged 18 to 60 can participate in the event. The online test will consist of 60 questions and each question will have four possible answers.
All the information related to the competition is available on www.sinomedia.ge. For participants, Sinomedia has especially created a column "China Expert 2017", where contestants can find possible questions and answers. Answers to many questions can be received from the daily news published on Sinomedia's website.
The winner of the "China Expert 2017" will be awarded with the airplane ticket and an all-expense-paid tour of China. Nineteen top scoring participants will receive exciting gifts.
The award ceremony will be held in Hotels & Preference Hualing Tbilisi hotel in Tbilisi on November 19. The event will be attended by the representatives of the government of Georgia, Ji Yanchi, ambassador of China, and other honored guests. The association of Georgian Sinologists is co-organizing the competition together with Sinomedia. The contest is supported by the embassy China in Georgia. "China expert 2017" is dedicated to the 25th anniversary of Georgia-China diplomatic relations.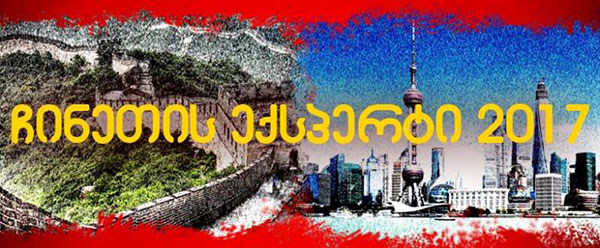 The Georgian-Chinese media platform Sinomedia to hold an online contest "China Expert 2017" across the country.[Provided to chinadaily.com.cn]
The contest is sponsored by these Chinese and Georgian companies: China Southern Airlines, ZTE, Hualing Group, Hotels & Preference Hualing Tbilisi, Dongji Boli, Caucasus Pearl, Satavado, Kanti.
The CEO and founder of the media platform Sinomedia Ana Goguadze said: "The competition is very important, it helps Georgian people to understand more about China, including culture, geography, history, economics, society of China and Georgian-Chinese relations. It is especially important now, because Georgia is one of the active participants of the Belt and Road Initiative, announced by Chinese President Xi Jinping."
The first Georgian-Chinese media platform in Georgia Sinomedia was launched in 2017, on the 25th anniversary of Georgia-China diplomatic relations. Slogan of the media company is "Dialogue between civilizations".
The media platform is cooperating with leading Chinese news agencies. It focuses on the coverage of China-Georgia diplomatic, economic, cultural relations and other important updates in three languages: in Chinese about Georgia and in Georgian about China, in English (as an international language) about both countries.
The goal of the media platform is to help establish intergovernmental relationships and exchange of cultures between two nations. Georgia plays a role of gateway between Asia and Europe in the Belt and Road Initiative. Georgia, especially in recent years, has been actively involved in this global project.