Rogers: Fintech may replace physical cash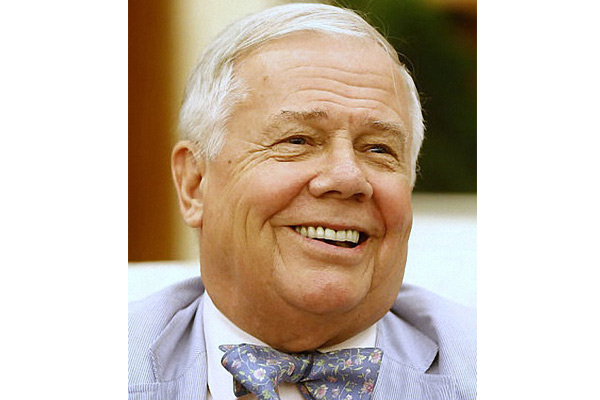 Jim Rogers, co-founder of the Quantum Fund. [Photo/China Daily]
Traditional banking branches and physical cash will be replaced by fintech, according to legendary investment guru Jim Rogers.
The co-founder of the Quantum Fund, who is an unabashed supporter of fintech, said that traditional banks must invest heavily in technology-sector infrastructure development to improve their situation.
Rogers, who has invested in the world's first fintech bank project developed by fintech group ITF Corp, told China Daily in Hong Kong that his role was mostly as an adviser to the company. He said that he invested in ITF because fintech will be the future of banking, adding that "my children will never walk into a bank when they become adults as by then all the banks along the streets will be replaced by computers and certainly mobile phones."
ITF said last week that it is committed to building a fintech bank headquartered in Hong Kong which focuses on providing bank services through online platforms backed by operations offices.
Apart from Tiger Broker, a Chinese online securities brokerage startup, and ITF, Rogers said he had also invested in a South Korean fintech company. He said his involvement in these fintech projects had not yielded any profits yet as they were in their initial development stages but he was confident in the industry's future.
Rogers said he had not invested in any virtual currencies or initial coin offerings yet but he believes the form of money will change dramatically in the next 10 to 20 years and digital currencies issued by governments are possible in the future.
Giving his view on fintech development and the changing investment environment, Rogers said: "If you find something is changing and cheap, do some research and develop it. You will probably be very rich. You will only be a successful investor by staying with what you know and finding things that you know."
A white paper giving details on financial services and products to be provided will be released within two or three months, ITF management said. The fintech bank aims to start operating and seek a listing on the London Stock Exchange's international market for smaller growing companies, New York's Nasdaq or Hong Kong's New Board next year.