Digital fiat currency will be deployed in developing countries first: Expert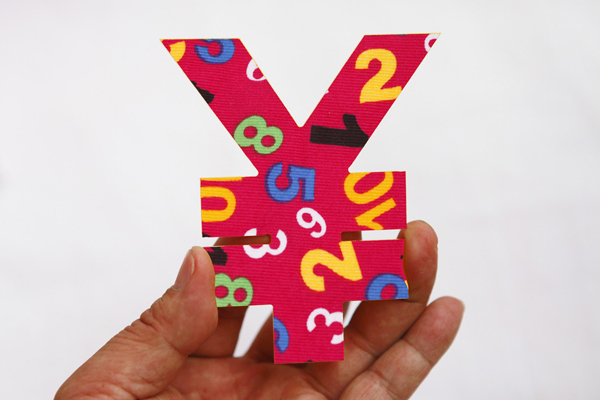 While Initial Coin Offerings (ICO) have been banned by Chinese authorities since Sept 4, experts, scholars, and companies from more than 40 countries gathered at a workshop in Beijing, the country's capital city, from Thursday to Friday, to chart a course for digital fiat currency issued by central banks.
The People's Bank of China (PBOC), China's central bank, is very advanced in thinking about all the issues and aspects of digital fiat currency, said an expert from the International Telecommunication Union (ITU) in an exclusive interview with chinadaily.com.cn on Thursday.
Bilel Jamoussi, chief of the Study Groups Department at the ITU Standardization Bureau, praised the presentation of Yao Qian, director-general of the Institute of Digital Money at the PBOC, and said the workshop was impressive.
In Yao's speech, he noted the PBOC has completed trial runs on the algorithms needed for digital currency supply and has designed a prototype that can regulate the supply.
Jamoussi said China has unique advantages in deploying digital fiat currency.
"As there are so many electronic money transactions in China, the ingredients or the prerequisites for digital fiat currency are there, which gives China's central bank a very good reason to start thinking seriously about digital fiat currency," he said.
In addition, he said China, as the workshop's host country, should be proud of having all the stakeholders on board to discuss the need and the timing for digital fiat currency issued by central banks.
Compared to Bitcoin or other digital money issued by the private sector that is spawning concerns over financial risks, digital fiat currency, authorized and issued by a country's central bank, has the same legal tender status as the country's banknotes and coins.
David Wen, chairman of ITU Focus Group on Digital Currency, including Digital Fiat Currency (FG DFC), said the deployment of digital fiat currency can significantly benefit a country's financial system.
"For developing countries, digital fiat currency can be used to boost financial inclusion and solve the problems for regulatory compliance; for the developed countries, it can help reduce financial risks and make the financial system more resistant and transparent," Wen told chinadaily.com.cn on the sidelines of the workshop.
In addition, ordinary people's daily lives are expected to be improved by digital fiat currency.
"There are 2 billion adults in the world that do not have a bank account, though out of those 2 billion there are 1.5 billion that have mobile phones, so hence mobile phones could be the instruments to provide access to financial inclusion," Jamoussi said.
He proposed that if central banks issue digital fiat currency, these people can keep their digital currency on their mobile phones.
From Wen's perspective, he believes that although today's payment platforms using existing currencies, such as WeChat Pay and Alipay, are already very useful, there is even higher functionality when digital fiat currency can be built into them.
Both Wen and Jamoussi said they expect digital fiat currency will be deployed in developing countries first.
"Because in the developed countries, central banks try to use the digital fiat currency to solve a lot of more complex problems, but it would take time," Jamoussi said.
Wen believes the technologies are always the same, but the one who can use the technologies to solve simple problems will be the one that gets it first.
As different countries are developing different digital fiat currency platforms with various characteristics, the security, interoperability, and standardization of digital currency become an important issue, Wen said.
The workshop on standards for digital fiat currency was co-hosted by the Institute of World Economics and Politics of Chinese Academy of Social Science and the ITU.