Hollywood talent agency looks to expand brand in China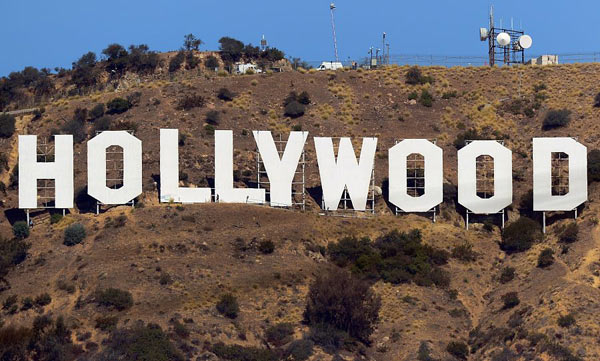 This October 2, 2012 file photo shows the iconic Hollywood sign in Los Angeles, California. [Photo/VCG] 
China's link with Hollywood is about to get even stronger. One of the biggest talent management firms in the world is setting up a new venture in Beijing.
Creative Artists Agency (CAA), which represents some of the world's most famous names, is launching a new agency in the Chinese capital, following others who have done the same.
CAA is working with CMC - a major Chinese investment firm, which already has stakes in Oriental DreamWorks and Warner Brothers among others.
"The industry overall is changing. It's becoming more of a global marketplace, and the Chinese market is now number two for film and television as it is. So with the growth in the Chinese market and the global nature of our business, it's a perfect match," Kathryn Arnold, a Hollywood movie industry expert said.
China has been buying up Hollywood studios for years. Dalian Wanda now owns AMC Theaters in the US and "Jurassic World" producer, Legendary Entertainment.
CAA's had an office in Beijing for 12 years. Big stars like Lin Chi-ling and Donnie Yen, already on its lists.
Hollywood studios have just negotiated a better deal to get their films shown in Chinese theaters. "La La Land" has been released in China, ticket sales really giving its makers something to sing about.